Jennifer Serravallo's The Reading Strategies Book is out now. In today's video, Jen discusses how teacher feedback and reader demand led her to create the book.
In her workshops, Jen has teachers develop their own reading strategies. There isn't enough time in a professional development workshop for someone to develop enough strategies that can apply to a whole range of students, and so teachers always ask, "Is there a full book of these strategies out there?" There wasn't, at least not until The Reading Strategies Book.
Thanks for reporting a problem. We'll attach technical data about this session to help us figure out the issue. Which of these best describes the problem?
Any other details or context?
message
Find more blogs about Jennifer Serravallo and visit The Reading Strategies Book's official page.
Learn about Jennifer Serravallo's Professional Development offerings here.
♦ ♦ ♦ ♦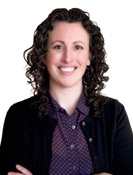 A literacy consultant and researcher, Jennifer Serravallo is the best-selling author or coauthor of the Heinemann titles Teaching Reading in Small Groups, Conferring with Readers, and The Literacy Teacher's Playbooks, Grades K–2 and Grades 3–6. Her newest book is The Reading Strategies Book, out now.
Visit the official Facebook group for The Reading Strategies Book