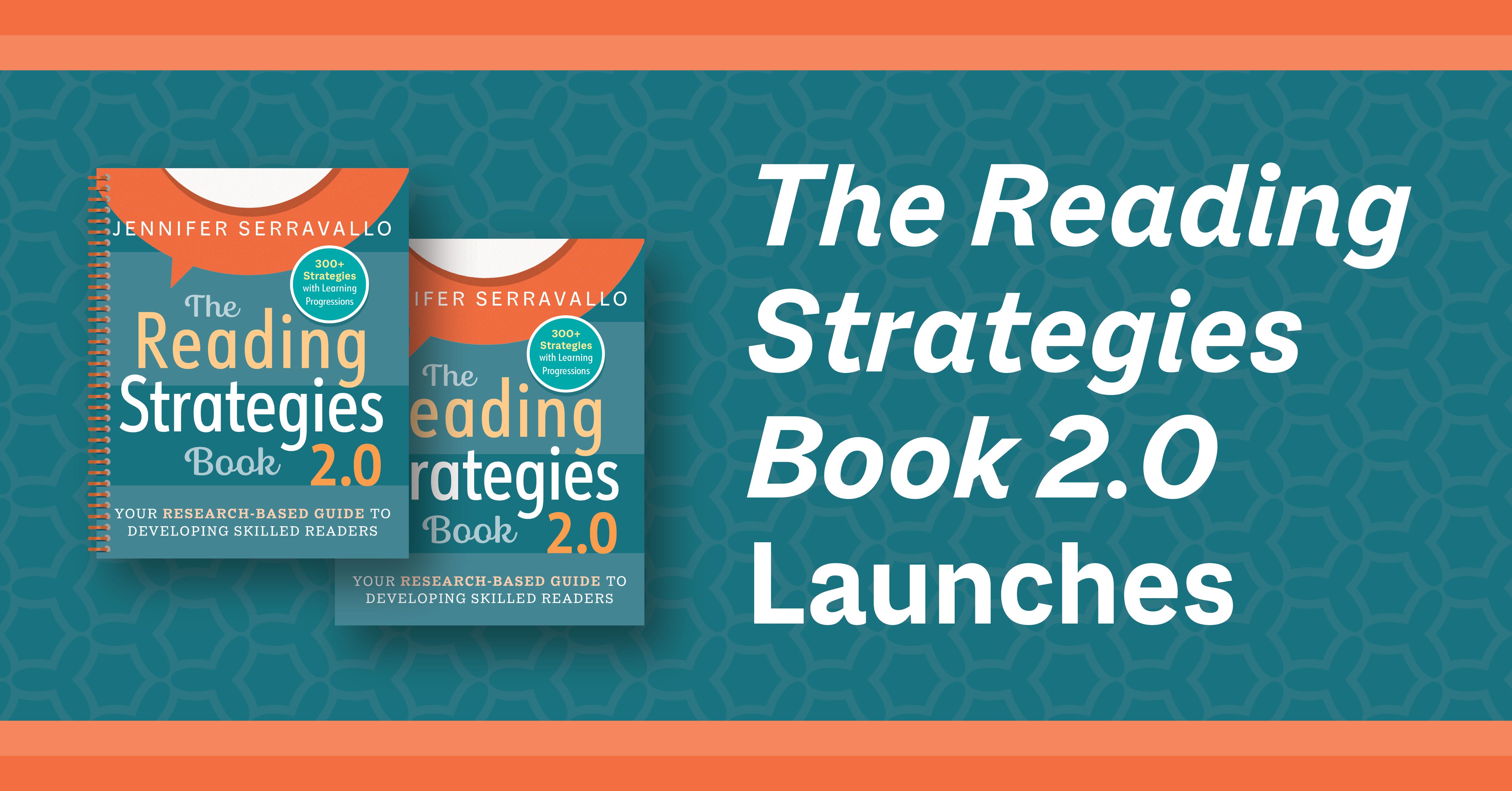 The Reading Strategies Book 2.0, the new, expansive, extensively researched edition of author Jennifer Serravallo's trusted literacy guide for teachers, is officially available today. Written with today's teachers and literacy landscape in mind, the skill progressions that organize each chapter make it easy to find strategies to target individual needs, supplement curriculum aligned to standards, and monitor progress. Each strategy page also provides classroom-ready prompts, lesson language with updated mentor texts, teaching tips with advice for differentiation, and hundreds of new classroom charts. Research links and citations woven throughout provide an evidence base for every idea and suggestion.

A True Research-Based Classroom Resource
The updated edition features over 700 unique citations from fields such as cognitive science, neuroscience, linguistics, education, and psychology. Research citations can be found on every page of the book. Each strategy page now includes a new Research Link feature that summarizes applicable and relevant research findings that inform the strategy.

The book opens with a robust, all-new Getting Started chapter, which leans on more than 150 studies to provide a crucial foundation and review of key topics relating to effective literacy instruction including: the research base for strategies, important research-based frameworks for reading instruction, how strategies fit alongside other important aspects of reading instruction such as phonics and knowledge-building, and how to provide effective feedback to readers. Each of the 13 brand-new chapter introductions review research relating to the focus of the chapter and why what's covered in the chapter is a critical goal for reading instruction.

New If–Then, Skill Progression Organization
Strategies within each chapter in the new edition are now organized by skill progressions. Using an "if–then" structure, the new organization simplifies finding the right strategy, saving preparation and planning time and ensuring teachers choose a more targeted, effective strategy for each learner. Skill progressions also help teachers identify skills aligned to grade-level standards to use strategies to supplement curriculum, target skills for whole class lessons, or to help teachers identify patterns of need within the class to facilitate small group instruction.
"I'm so excited to bring this new version of Reading Strategies to teachers, classrooms, and parents across the country," said Jennifer Serravallo. "I've seen and heard from teachers about the challenges they are facing and hope that this new edition will help to streamline their work and allow them to find just-right solutions tailored to each students' individual needs."
New Lesson Language and Teaching Resources
The Lesson Language feature is incorporated throughout the book to show how a teacher might offer an explicit demonstration aligned to a strategy. These sections were completely re-written for The Reading Strategies Book 2.0 and feature a set of inclusive, diverse children's, middle grade, and young adult expository and narrative texts.

New and revised Teaching Tips in each chapter offer advice for differentiation or provide background information to support teacher effectiveness. The new edition also features a classroom-ready chart or student work example for each strategy, and over 200 charts are brand new. The charts are clear, streamlined, easily replicable, and designed to be effective for a wide range of grade levels.

Higher Level Strategies
Reading Strategies 2.0 also includes new, higher-level strategies across chapters to support middle school students, advanced readers, and their teachers. Drawing from 8th and 9th grade standards, these new strategies support skills such as analysis and critique and content such as evaluating the validity of a source, understanding satire, or using allegories and archetypes to interpret a text and find its deeper meanings.


The Reading Strategies 2.0 is available for purchase on Amazon.com and on Heinemann.com. For more information about The Reading Strategies 2.0, visit hein.pub/rsb2. Download a sample chapter here. Order the spiral bound copy here.

| | | |
| --- | --- | --- |
| | LIVE WEBINAR | |
| | Teachers can join a live online Q&A session with author Jennifer Serravallo on February 2 at 4 PM ET. Serravallo will be answering questions on the new book and discussing ways that educators can implement the classroom resource effectively. To participate, register below: | |
| | | |
About the Author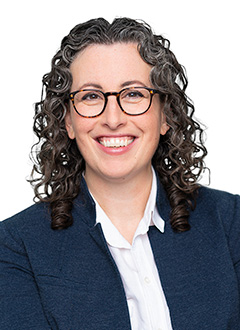 Jennifer Serravallo is the author of The New York Times Bestseller The Reading Strategies Book, and a dozen other popular professional books and resources that help teachers make goal-directed responsive strategy instruction, conferring, and small group work doable in every classroom. Along with The Reading Strategies Book 2.0, her newest titles include Teaching Writing in Small Groups, A Teacher's Guide to Reading Conferences, and Understanding Texts and Readers. Serravallo began her career in education as a classroom teacher in the New York City public schools.

She has spent the last 15+ years helping teachers across the country create literacy classrooms where students are joyfully engaged and the instruction is meaningfully individualized to students' goals. Serravallo is also a member of Parents Magazine Board of Advisors for education and literacy. She holds a Bachelor of Arts from Vassar College and a Master of Arts from Teachers College, where she has also taught graduate and undergraduate classes.