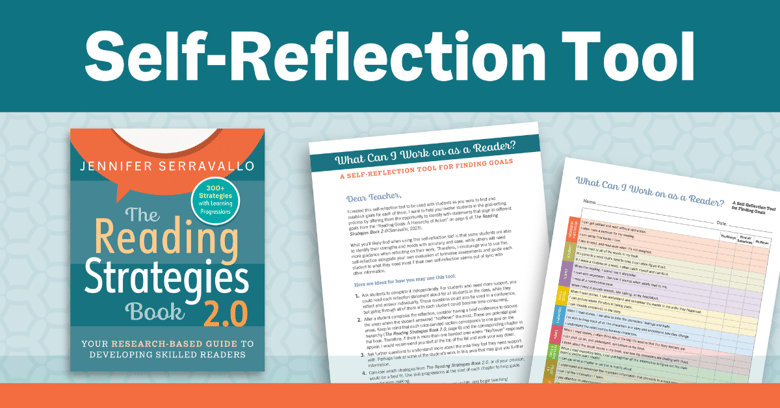 How can educators create a classroom environment that empowers students to become active learners and take charge of their learning journey? Involve students in goal-setting and offer targeted strategies that give them the "how-tos" they need to practice and accomplish their goals.
Jennifer Serravallo's self-reflection tool makes it easy for you to engage students in goal-setting. By involving students, you can help them take ownership and accountability of their learning journey and become more motivated to advance their reading skills.
Now updated and revised to align with the brand new The Reading Strategies Book 2.0, the self-reflection tool provides you with an easy way to:
Invite students to self-reflect and identify strengths and possible areas for growth
Provide a jumping-off point for goal-setting conferences
Select strategies from The Reading Strategies Book 2.0 tailored to each student's goals
Create a personalized reading plan for each student
It's as simple as that: Pinpoint goals with your readers, flip to the corresponding chapter in The Reading Strategies Book 2.0, and use the skill progression within the chapter to find the perfect, just-right, just-in-time strategies to help your students meet their goals.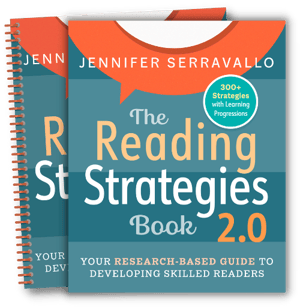 The Reading Strategies Book 2.0 by Jennifer Serravallo is a comprehensive guide with over 300 reading strategies organized into 13 goals. The book is grounded in research on best practices—there are over 700 citations overall—so you can feel confident that you are using effective strategies. In addition, each strategy idea is accompanied by practical teaching tips, new classroom charts, prompts for coaching readers, clear explanations, and lesson language with all new children's literature examples so you can implement the strategies immediately.
Download the free self-reflection tool today to get started!