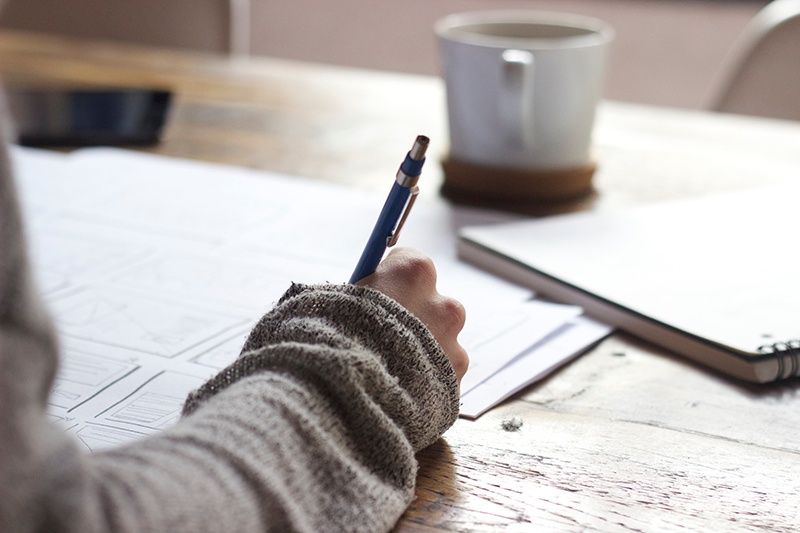 By Jennifer Serravallo
The Writing Strategies Book started shipping this week. I've been overwhelmed and humbled by the positive responses and enthusiasm from so many. Before you all get this book in your hands, though, I need to get something off my chest:
This book would not exist were it not for a community of friends, mentors, colleagues and teachers—giants—whom I've been lucky to know. I want you all to know them, too.
My most immediate teacher and mentor around the teaching of writing is Lucy Calkins. I first read her books in college, leaned on them heavily throughout my years in the classroom, and eventually was lucky enough to spend years with her at the Teachers College Reading and Writing Project. Her contributions are deep-reaching—not only in writing curriculum and workshop methods of instruction but also as a mentor to so many who have gone on to inspire others. If you asked Lucy, though, she'd probably tell you she stands on the shoulders of her mentors, chief among them Don Graves. I came to Graves' books, such as Writing: Teachers and Children at Work, many years after being introduced to Lucy's books, but through Lucy, I was learning from this work years before going directly to the source.
Many leaders in the field of writing instruction can be traced back to Lucy, or to Nancie Atwell (In the Middle), and/or to Don Graves. Tom Newkirk and Penny Kittle's work has kept Don's alive, both through their own books and through their commitment to archiving and editing video of Don teaching (Children Want to Write). Decades ago, Georgia Heard (Awakening the Heart, The Revision Toolbox), Ralph Fletcher (Breathing In, Breathing Out, Pyrotechnics on the Page), JoAnn Portalupi (Craft Lessons), and Shelly Harwayne (Writing Through Childhood) were members of the first think tank at Teachers College. All have gone on to publish numerous resources to help educators teach writing craft and process—I have every one of all of their books, and they are all well-loved and dog-eared. Carl Anderson was the leader of a leadership group that I attended during my early days as a classroom teacher, and he is the one I thank for much of my thinking around writing assessment, making decisions about what to teach first, and conferring with student writers. His How's It Going and Assessing Writers are must-owns. The list of those who have spent time at TC goes on and on. To name just a few more: Katherine Bomer (Writing a Life, The Journey is Everything), Randy Bomer (Building Adolescent Literacy), Katie Wood Ray (Wondrous Words), Colleen Cruz (Independent Writing), Mary Ehrenworth and Vicki Vinton (Power of Grammar).
Then there are amazing leaders from other thought communities. The incomplete list of influences who fit this category: Barry Lane (After the End), Linda Hoyt (Crafting Nonfiction), Nell Duke (Inside Information), Ruth Culham (Traits Writing), Jeff Anderson (Mechanically Inclined), Regie Routman (Writing Essentials), Lester Laminack (Writers Are Readers), Laura Robb (Teaching Middle School Writers). My connection to these leaders is mostly through their written work, but now I'm fortunate to count them among my colleagues and look forward to seeing them each year at conferences.
And then, of course, while learning to be a writer myself (twelve books down, but somehow I still have a hard time calling myself that), I've studied the work of those who teach professional writers and college writing majors. Among them, Noah Lukeman (The Plot Thickens, A Dash of Style) and Lynne Truss (Eats, Shoots & Leaves) who make grammar fun and interesting, Steven King (On Writing), Zinnser (On Writing Well), Strunk and White (Elements of Style), Anne Lamott (Bird By Bird), Don Murray (A Writer Teaches Writing), and Roy Peter Clark (Help! For Writers).
In writing The Writing Strategies Book I tried to cite the original source of as many of the ideas as possible. These citations appear as "hat tips" in the margins of almost every single page. Hat tips function not only as a shout out of thanks but also as a way to help you all discover and learn from their work too. I really hope you do.
So here I am, a week before my new book's birthday, feeling awash in gratitude. I'm grateful for the amazing writers and teachers of writing who have put their work out in the world so we can be stronger teachers, and so our students can be stronger writers. I'm grateful to be a part of a community of authors who share, cheer each other on, and celebrate. It's true that in my re-reading of shelves and shelves of books on the teaching of writing, I often found the same kernel of an idea repeated in many ways, with each person's personal spin and fingerprint applied. For when any of us stands on others' shoulders, we can see so much more. Thank you, to all my teachers—who I hope will also become your teachers—from the bottom of my heart.
---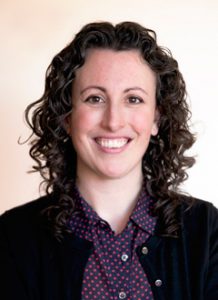 Jennifer Serravallo is the author of New York Times bestseller The Reading Strategies Book as well as other popular Heinemann titles, including Teaching Reading in Small Groups; Conferring with Readers; and The Literacy Teacher's Playbook, Grades K–2 and Grades 3–6. Her newest book is The Writing Strategies Book. She is also the author of the Digital Campus Course Teaching Reading in Small Groups: Matching Methods to Purposes where you can watch dozens of videos of Jen teaching in real classrooms and engage with other educators in a self-guided course.
Jen began her career in education as a teacher in Title I schools in NYC and later joined the Teachers College Reading and Writing Project at Columbia University. Through TCRWP and now as an independent consultant, she has spent over a decade helping teachers across the country to create literacy classrooms where students are joyfully engaged and the the instruction is meaningfully individualized to students' goals.