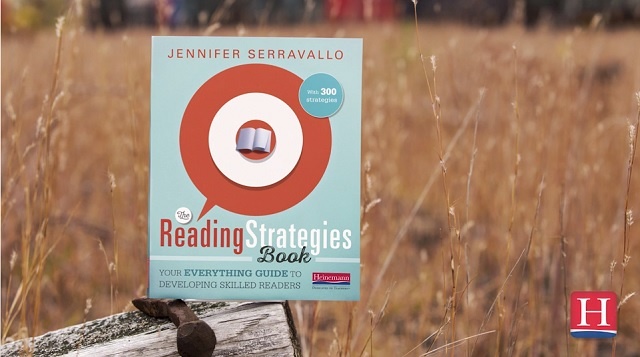 On Wednesday, April 15th, author Jennifer Serravallo joined Heinemann for a special Twitter chat about her new title The Reading Strategies Book!
Jen's previous books focused on support on strategic reading through conferring, small groups, and assessment, but she gets emails almost daily asking, "Isn't there a book of the strategies themselves?" Now there is.
Thanks for reporting a problem. We'll attach technical data about this session to help us figure out the issue. Which of these best describes the problem?
Any other details or context?
message
"Strategies make the often invisible work of reading actionable and visible," Jen writes. In The Reading Strategies Book, she collects 300 strategies to share with readers in support of thirteen goals—everything from fluency to literary analysis. Each strategy is cross-linked to skills, genres, and Fountas & Pinnell reading levels to give you just-right teaching, just in time.
Whether you use Readers Workshop, Daily 5/CAFE, guided reading, balanced reading, a core reading program, whole-class novels, or any other approach, The Reading Strategies Book will complement and extend your teaching. Rely on it to plan and implement goal-directed, differentiated instruction for individuals, small groups, and whole classes.
In addition to the book's hashtag #RdgStrategies, during the Twitter chat, Jen also announced a Facebook group devoted to being a resource for educators based on the work from this book. If you missed it, or would like to see it again, read below to review the Twitter chat: