Welcome the PLC Series April Round Up! This month, we reflected upon building lifelong literacy habits for all, from honoring the work of our smallest readers to our reflecting on our own practices as adults.
---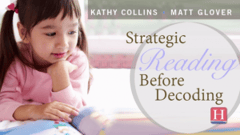 To begin the month, we enjoyed a clip with I Am Reading authors Kathy Collins and Matt Glover to hear about the strategic work young children are doing long before decoding. They explain that by noticing, naming and honoring this, we can encourage our littlest readers to engage in different ways with books, helping them to build positive reading identities before they even decode print.
---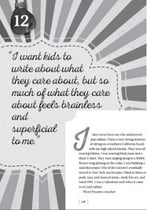 "Pop Culture doesn't always reflect our strongest hopes for our students," writes Colleen Cruz in her book The Unstoppable Writing Teacher. In Chapter 12, available for download in the post, she shares her realizations about how kid culture became a point of connection and engagement for her students. Click to the right to read the chapter and discover fresh ideas for engaging your writers.
---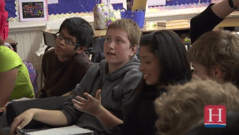 Reading, writing, speaking and listening are authentically practiced through activities like close reading images. The video clip in this post features Upstanders coauthor Sara Ahmed leading a discussion with her students after close reading an image.
---

Last week, the Heinemann Podcast featured author, Boothbay Literacy Institute, and Pacific Coast Literacy institute faculty Linda Rief. Linda talks about the reading and writing life of herself and her students in this book. She says that, "even though we're working together as learners, we are also teaching each other, so I meant it to be, I may be teaching the kids ostensibly, but I know every day, when I walk into that classroom, they're teaching me also." Click the left to hear the podcast and read the transcript.
---
Join M. Colleen Cruz for a 2-part webinar on May 9th and May 23rd titled "Unstoppable Teaching: Strategies for Making Writing Irresistible" and learn to invite kid culture into hard-to-teach topics—like grammar—and more. Sign up here!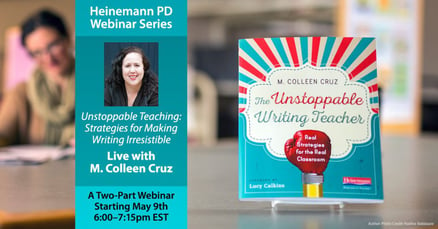 ♦♦♦♦♦♦

Available to you from Heinemann Professional Development
Online: Check out our on demand, video rich courses that support the craft of teaching writing and more by clicking here.
Off-Site: One Day Workshops are scheduled around the country with Harvey "Smokey" Daniels, Lucy Calkins, Kathy Collins, and more! View the list by clicking here and see who is coming to your area.
On-Site: Explore the school-based seminars, speakers, or residency programs available to you from our consulting authors. Browse the list and bring new energy and customized learning to your school.