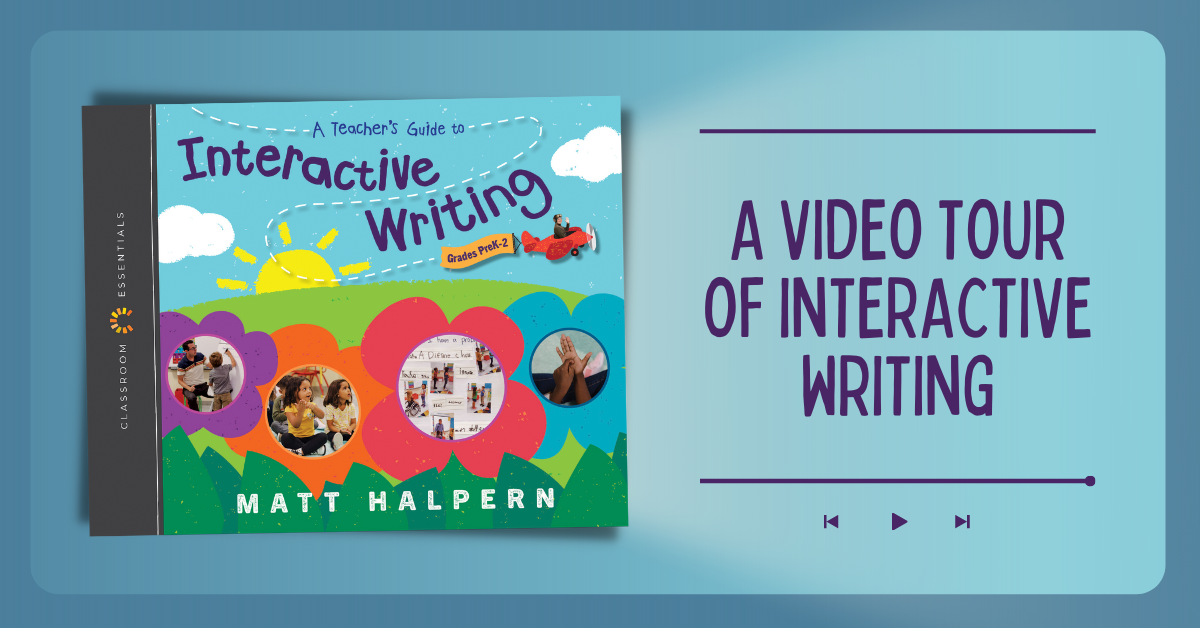 The following is an excerpt from A Teacher's Guide to Interactive Writing by Matt Halpern.
Interactive writing is not a time for students to sit at desks or tables. It's not quiet. It's not rigid. It's not predictable. It's a time for writing to come alive as children share the thinking work of writing and share the pen with their teacher. The scope of what we cover is vast but necessary during this formative time of children's writing development. Here are some of the key concepts and skills interactive writing helps us with:
Print carries meaning
Print goes from left to right
Return sweep
The difference between letters and words
How letters make sounds and words
How to form letters and leave spaces
How to come up with ideas and put those ideas on paper
How letters can work together
How certain words can help us read and write many others.
To give you a feeling for how this plays out in the classroom, let's go on a little tour of some interactive writing from the first few months of school in my classroom.

Learn more or order a copy of A Teacher's Guide to Interactive Writing by Matt Halpern.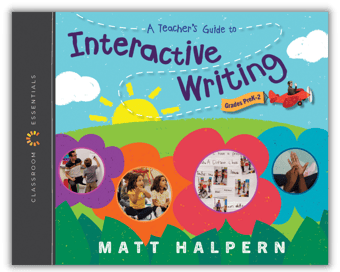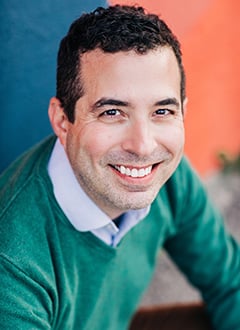 Matt Halpern has over 20 years of experience as a K-2 classroom teacher, literacy coach, and school-based professional development provider. He is a national presenter on the topic of interactive writing, as well as how to seamlessly embed social-emotional skills into literacy lessons. Matt is the author of Look at My Happy Rainbow: My Journey as a Male Kindergarten Teacher.
You can find more information about Matt at www.MattHalpernEducation.com.