Welcome the PLC Series March Round Up! This month, we discussed how to tap into the power of visual memory with charts, mind maps, and sketchnotes.
---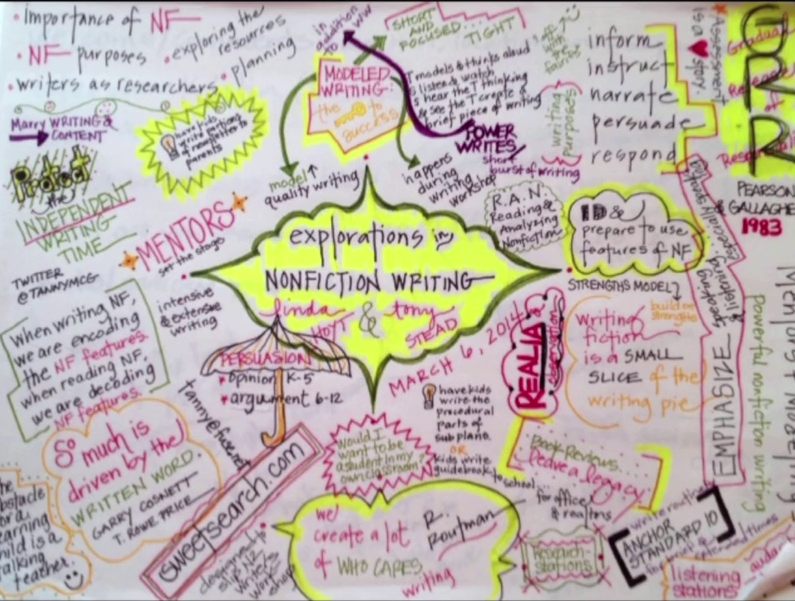 We began our theme with the multi-modal practice of sketchnoting. Author Tanny McGregor honed her own skills and techniques so that she may share the possibilities of this note taking style with teachers. Click the image to visit the post and webinar clip.

---
In his Digital Library article, teacher Daniel Weinstein provided numerous image and video examples to illustrate how mind mapping can help students personalize their learning and discover new motivation for note taking. Follow the article thumbnail for more!

---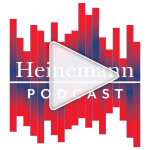 Sharing Books, Talking Science authors Valerie Bang-Jensen and Mark Lubkowitz talked about the relationship between children's literature and science. Illustrations in these texts can serve as a visual anchor to ignite powerful discussions. Click to right for the podcast and transcript.
---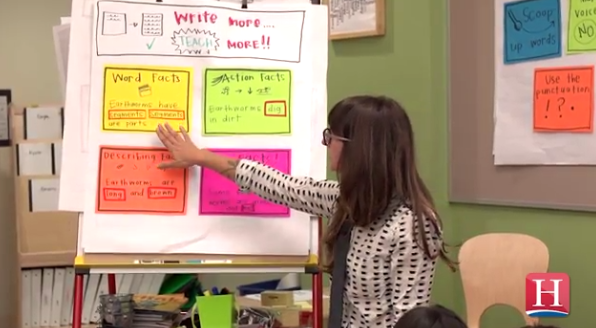 Coauthors Marjorie Martinelli and Kristine Mraz showed us in Smarter Charts and Smarter Charts for Math, Science, and Social Studies how to effectively create charts as visual supports. Click the image for a clip from their On-Demand Course.
---
Lots of webinars planned for this spring! Click here to learn more our about upcoming webinars on Guided Reading, Conferring, Writing Workshop and more!

♦♦♦♦♦♦

Available to you from Heinemann Professional Development
Online: Check out our on demand, video rich courses that support the craft of teaching writing and more by clicking here.
Off-Site: One Day Workshops are scheduled around the country with Harvey "Smokey" Daniels, Lucy Calkins, Kathy Collins, and more! View the list by clicking here and see who is coming to your area.
On-Site: Explore the school-based seminars, speakers, or residency programs available to you from our consulting authors. Browse the list and bring new energy and customized learning to your school.