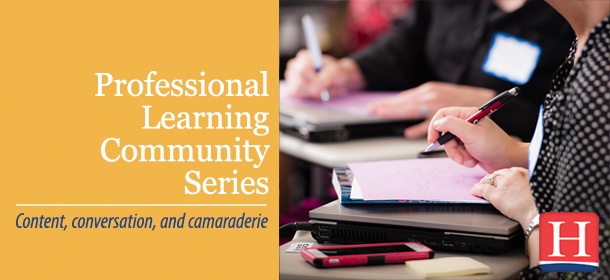 Welcome to the Heinemann PD Professional Learning Community Series. This month we reflect on building lifelong literacy habits for all, from our smallest readers to our own practices as adults.
What is your definition of literacy?
Our needs for literacy go far beyond the page, especially in a world where an incredible amount information is stored and shared online in the form of graphics and images. How can we expand our view of literacy to encompass the skills we need for reading, writing, speaking and listening not only in relation to text, but also to think critically about the world around us?
In this clip, middle school teacher and author Sara Ahmed leads a discussion with her class after they spent time observing a series of photographs and jotting thinking on paper.
Notice the how the conversation is supported by the anchor chart, readily available for reference during all phases of this lesson. The skills of reading, writing, speaking and listening were intentionally and effectively practiced through interactions with these images. How can you integrate more image study into your own work with students—of all ages—to help them expand their application of literacy skills?
Thanks for reporting a problem. We'll attach technical data about this session to help us figure out the issue. Which of these best describes the problem?
Any other details or context?
message
Look for Sara this summer at International Literacy Association (ILA) conference in Orlando, Florida where she is a Featured Speaker, along with Upstanders coauthor Smokey Daniels. Sara is also a faculty member at Smokey's annual multi-day institute each January.
♦ ♦ ♦ ♦
Online: You can have access to professional video, articles, and full text titles in the Heinemann Digital Library. Learn about single or bulk subscriptions by clicking here!
Off-Site: There are still a few spaces left in our One-Day Workshops this spring with Smokey Daniels, Penny Kittle, Ellin Keene and more! Take a look and see who is near you.
On-Site: View possibilities for customized seminars, consulting authors and speakers, and residencies available to you by clicking here.
♦ ♦ ♦ ♦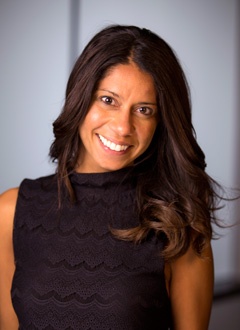 Sara Ahmed (@SaraKAhmed) has taught in urban, suburban, public, independent, and international schools. Sara is coauthor with Harvey "Smokey" Daniels of Upstanders: How to Engage Middle School Hearts and Minds with Inquiry. Sara's classrooms are designed to help her young adolescent students to consider their own identities and to take action in the world in socially responsible ways. She is a long time member of the teacher leadership team for Facing History and Ourselves, an international organization devoted to developing critical thinking and empathy for others.
♦ ♦ ♦ ♦