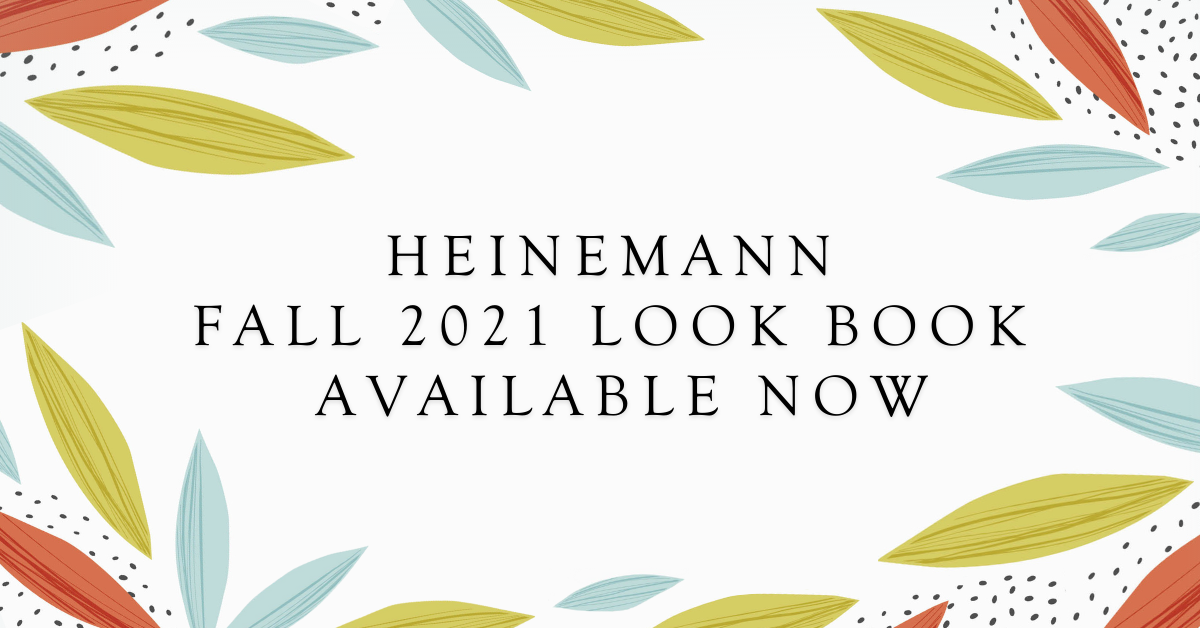 In our newly designed Look Book you'll find all our soon-to-be released Fall titles, featuring new resources from Penny Kittle and Kelly Gallagher, Lorena Germán, Marilyn Burns, Susan O'Connell and more, along with highlights from all your favorite authors including Jennifer Serravallo, Irene C. Fountas and Gay Su Pinnell, and Lucy Calkins. Check it out!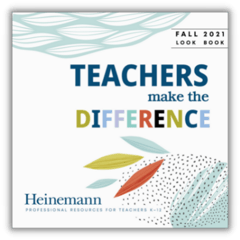 Click the hand icon in the digital catalog
to access special VIDEO content.


Don't miss the important back-to-school letter from Heinemann EVP and General Manager Vicki Boyd that describes our new "ForwardED" professional learning series:

• • •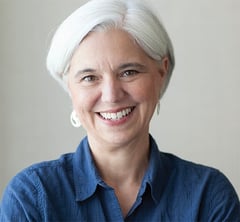 Not long after much of the world went into quarantine just about a year-and-a-half ago, Indian novelist Arundhati Roy's essay, "The Pandemic Is a Portal" appeared in The Financial Times. Roy named something that rang instantly true at a time of almost unbearable uncertainty: "Historically, pandemics have forced humans to break with the past and imagine their world anew," she wrote. "This one is no different. It is a portal, a gateway between one world and the next."
We have been floating in that liminal space, between two worlds, ever since.
As I write, it is summer in the US. I envision the teachers in my life as having entered what poet and teacher John O'Donohue calls the "empty time," where "the desire that drove you has relinquished," and "there is nothing else to do now but rest and patiently learn to receive the self you have forsaken in the race of days."
Teacher friends, I hope that by the time you read this, fall approaching, you have found a path through the empty time and have come back to yourself: that you've had the kind of break from the race of days that restores body, mind, and spirit. While it is impossible to predict what this year's return to school will look like, the atmosphere is charged with both promise and apprehension. It will be another year that calls for deep and cleansing breaths from the reserves of self-compassion the profession has required you cultivate through the last eighteen months.
As we navigate this unusual time, many of us gathering again for the first time after prolonged periods of unwanted separation, we have the chance to imagine the world anew. Some would have us fight each other, resurrecting old feuds based on false dichotomies—phonics versus a more balanced view of literacy; All Lives Matter versus Black Lives Matter. But our fight is not with each other. It's alongside one another, against the illiteracy and injustice that have dogged, divided, and diminished us for too long. In the spirit of elevating our collective vision toward a horizon of possibility, Heinemann offers a back-to-school professional learning series, "ForwardED: Forward, Together in Education." Free and online, this "slow conference" unfolds through hour-long sessions offered Thursday evenings, August through October. The sessions feature Heinemann authors and practitioner-researchers in conversational seminars* designed to illuminate the intersection of research and classroom experience where effective practice lives.
We stand in the "gateway between one world and the next," Roy wrote. "We can choose to walk through it, dragging our [past] behind us. Or we can walk through it lightly, with little luggage, ready to imagine another world. And ready to fight for it." The world we can imagine together, informed by what children have to teach us and a science of learning that expands toward an ever-lengthening horizon, waits only for us to step through.
*Thank you, teacher and Heinemann author Regie Routman, for coining the phrase "conversational seminar."