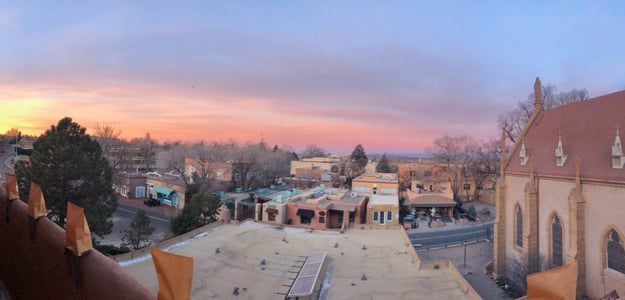 *photo by Kristin Ziemke
Big take away from #HSantaFE18 : Provide students with the opportunity to be curious about the world so that they can be stewards of change and justice. #kgarocks. #kgaspecials.

— Carrie Griffith (@cinimini66) January 15, 2018
This weekend was about many things. At the core, however, it was about living our lives as curious learners. This enables us to invite our students to this life of being curious and discovering how to take action with our new learning.
As we experienced, it doesn't happen through sit and get. It doesn't happen through endless lecture and assigned print-based materials. It happens through conversation, questions, exploration, reading, image study, relationships, dance, tears, and joy.
Scroll through the tweets to share in the laughter, the tears, the performances, the learning, and the fire that was Santa Fe Multi-Day Institute 2018.
(Click here for our recap of Santa Fe: Day 1)

Powered by Wakelet

Powered by Wakelet