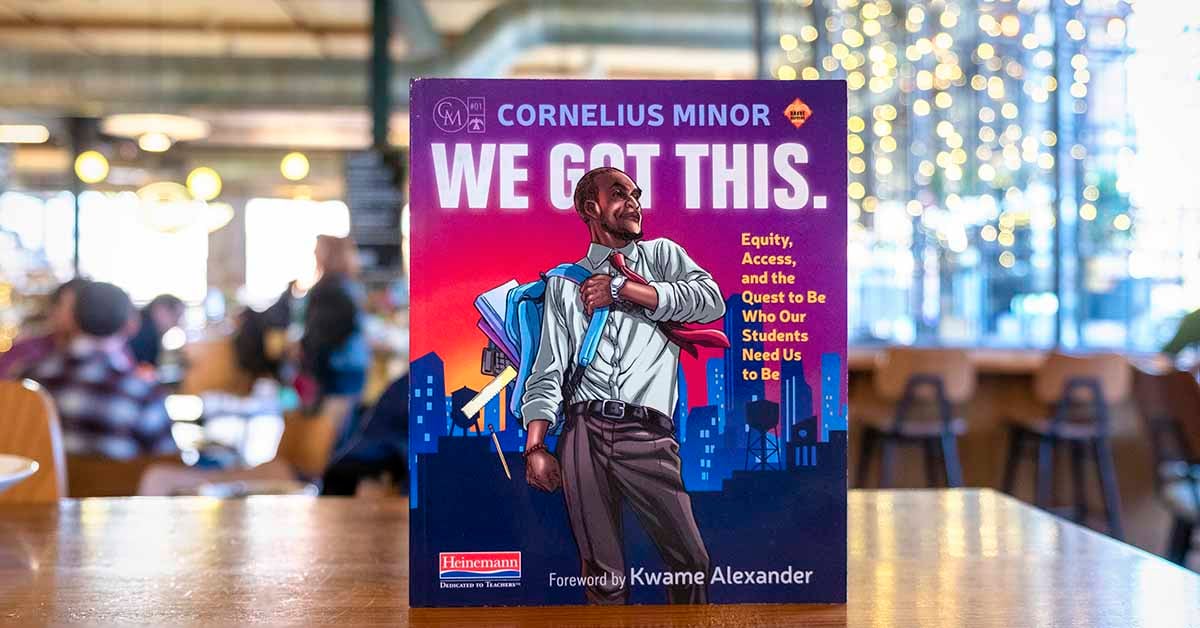 There are concrete ways we might set the stage for learning. The first thing to do is be clear on the actual skill we want to teach kids, not just the activity that we want them to complete. Admittedly, kids will never get good at a thing if they do it only once. Each experience has to give kids several opportunities to try a skill. We also want to communicate quite clearly to kids that we are not expecting perfection each time. The desire to get it right often limits their ability to think flexibly and to take risks.
Finally, we want to build a bridge for children—a bridge between what we are doing in class and the lives that they lead outside of class. We want to be able to show kids how each skill we teach in class makes life right now better outside of class.
There are a few replicable steps to ensure that your lessons speak to what students say they need:
Listen to children. Notice when they express interest in a thing. Even if it is not a thing that you understand or care about, it is important, right now. You have to accept the reality that over the course of a school year this thing will change, and you'll have to assign importance to something new.
Ask sincere, nonjudgmental questions to deepen your understanding of that thing. Kids can tell when your questioning is respectful, when it is dismissive, or when it's patronizing and voyeuristic. Simple utterances like, "Tell me more . . . ," or "Where could I go to learn more about that?" can be revolutionary. Asking, "Is there a kid in this class who is an expert that we could all learn from?" and then doing a little bit of work to follow up on that questioning sends an equally powerful message that you are not the center of this classroom. Kids are.
Usually, their interest in a thing fills a social need. Ask yourself, "Why are the kids into this?" Is it simple fun, or is it about belonging to a group? Does that thing help them to navigate something tricky or achieve something cool?
Teach with that need in mind by modeling the skill in the academic context and then by showing how the skills acquired in your class transfer—how those skills help them to navigate the challenges in front of them right now.
Give them multiple opportunities—through assignments, projects, and conversations—to practice that thing in an academic context and in the context of their own lives. Ideally, those two contexts intersect.
Listening in this way means that you are radically kid-centered, that you are adaptive, and that you are willing to take public risks. Not everyone at school is. Being these things will make you a better teacher, but sometimes being them can make you stand out. Standing for children is the most powerful thing a human can do, but it is never easy.
…
Learn more about We Got This at Heinemann.com
---
Follow us on Instagram @heinemannpub to stay up to date on the latest books, your favorite authors, and upcoming events!
---
Cornelius Minor is a frequent keynote speaker for and Lead Staff Developer at the Teachers College Reading and Writing Project. In that capacity, he works with teachers, school leaders, and leaders of community-based organizations to support deep and wide literacy reform in cities (and sometimes villages) across the globe. Whether working with teachers and young people in Singapore, Seattle, or New York City, Cornelius always uses his love for technology, hip-hop, and social media to recruit students' engagement in reading and writing and teachers' engagement in communities of practice. As a staff developer, Cornelius draws not only on his years teaching middle school in the Bronx and Brooklyn, but also on time spent skateboarding, shooting hoops, and working with young people.
You can follow Cornelius on Twitter @MisterMinor