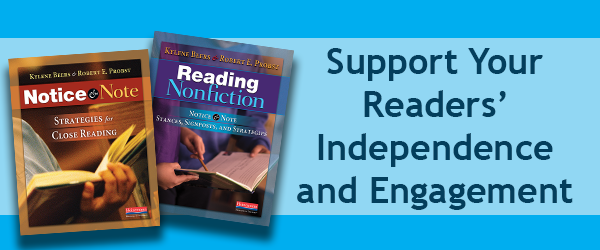 In today's post, Bob and Kylene discuss how Notice & Note and Reading Nonfiction might be taught together.
The two books combined should help you work with a student on his or her responsibility to the text. With fiction, the responsibility is with the student: What are the themes? How are you responding to the plot and characters? With nonfiction, however, the student is responsible for his or her assessment of the quoted words and sources: Why is this person quoted and not someone else? How do I weigh and judge these sources?
♦ ♦ ♦ ♦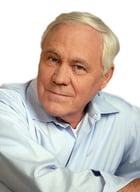 Kylene Beers and Bob Probst have helped thousands of teachers with strategies for the close reading of fiction in Notice and Note: Strategies for Close Reading. And now, coming this autumn, the authors return with Reading Nonfiction: Notice and Note Stances, Signposts and Strategies.