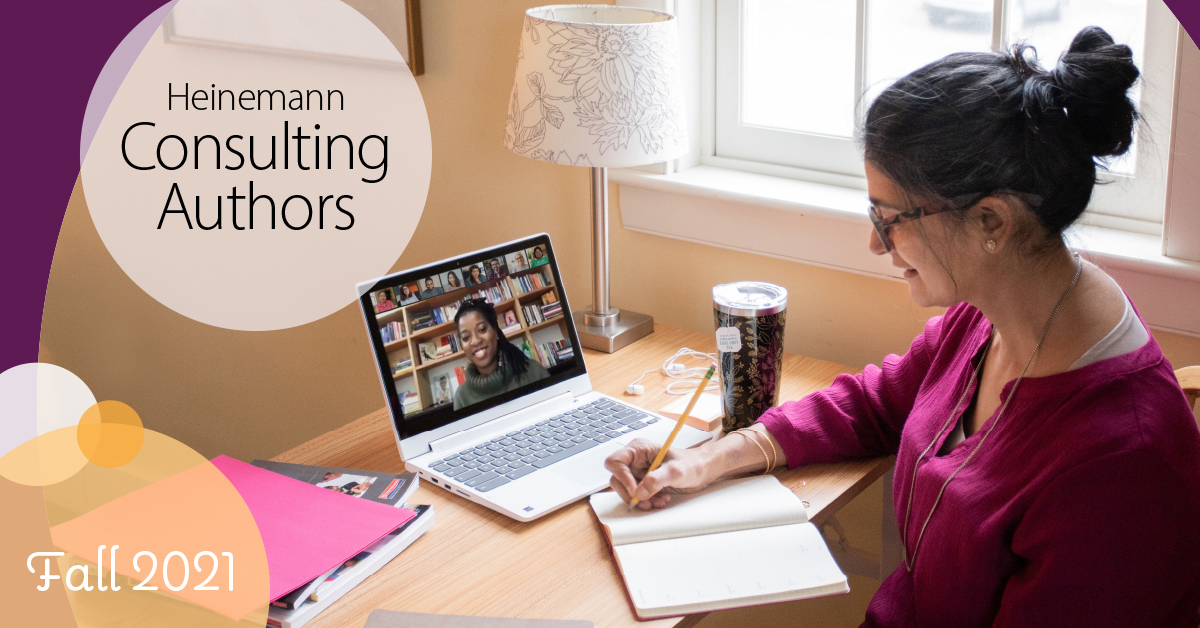 Heinemann PD offers a wide variety of options to meet you where you are in your professional learning journey. So what does it look like to have an expert consultant meet with an entire school or a large segment of a district to help move them past where they are? Meet Heinemann's Consulting Authors.
Throughout the year, more than 50 Heinemann authors are available to deliver short-term or long-term consulting, coaching, or online keynote presentation—virtually and in person (as soon as it is again safe to do so). Our PD Services specialists are skilled to help you efficiently identify the right author for your needs, so you can meet your PD goals on a productive and timely basis.
From time to time, we will highlight three consulting authors to introduce you to the wide range of expertise available to you. Learn more about each of these experts and visit our main page to browse all of Heinemann's current Consulting Authors. Additional internationally noted Heinemann authors will join this Consulting Author line-up throughout the year and you can see previously highlighted authors here.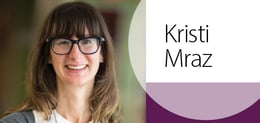 Kristi Mraz is the coauthor of five popular Heinemann books, including Kids First from Day One, which provides a practical blueprint for increasing the child-centeredness of your teaching practice and the bestselling A Mindset for Learning, which provides practical and powerful strategies for cultivating optimism, flexibility, and empathy alongside traditional academic skills, both coauthored with Christine Hertz.
Kristi works with educators on topics such as supporting emergent reading and writing, writing workshop and the writing process, charts and tools for independence, and engaging young children in playful literacy.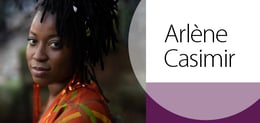 Arlène Casimir (@ArleneCasimir) is a Brooklyn-based activist, educator, herbalist, healer, and writer. Her experience teaching middle school and elementary school in New York City and New Orleans awakened her purpose of drawing on culturally-sustaining and trauma-responsive teaching practices to nurture the inner genius and inner teacher in others. As a first generation Haitian American, Arlène recognizes the power of community, equity, literacy, and spiritual resilience to help others live with personal integrity, transcend their circumstances, and author their own lives.
Arlène works with schools on topics such as anti-racist, anti-bias pedagogy, culturally and linguistically sustaining practices, content area literacy, healing centered learning, social emotional learning, trauma responsive teaching, and more.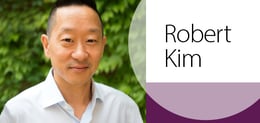 Robert (Bob) Kim is a leading expert in education law and policy in the United States. A former civil rights attorney, Bob is the author of a few titles, including Elevating Equity and Justice: Ten U.S. Supreme Court Cases Every Teacher Should Know. Bob currently serves as an education adviser and consultant on civil rights and equity issues.
Bob speaks with school on topics such as devising appropriate responses to student-on-student bullying and harassment, following due process requirements when disciplining students, providing students with disabilities and English learners with equal educational opportunities and a meaningful education, and understanding students' rights to freedom of speech, separation of church and state, and privacy.