Welcome to the sixth week of the Heinemann Summer Sessions! Each week throughout the summer, we will feature an article, video clip, or new professional book chapter from the Heinemann Digital Library on the topic of student engagement. Today, we look at a video clip from Reading Projects Reimagined by Dan Feigelson.
For Week 6 of our Summer PLC, we have the opportunity to listen in on a conference between Dan Feigelson and a young reader.
Dan shares with the student that he is aware of her interest in plot twists and asks, "Can you tell me a little more about that?" This question ignites the conference, creating a student-driven conversation about what engages her in a book. As they continue, he weaves questioning and prompting—"Say more about that"—to keep her thinking and talking about the parts in the story that manipulate her emotions.
Watch the video clip and pay close attention to where the conference lands after only about five minutes.
http://heinemann-com.wistia.com/medias/zzn5bfgnnj?embedType=iframe&videoWidth=580
This young reader can clearly describe what gives her "the urge to keep reading." Did you hear how Dan used this to anchor her to a new purpose for reading? The conversation moved to a place where Ella was now reading like a writer: engaged enough to believe she would be able to finish the book and find five different examples of "tricks" the author uses to evoke emotion.
By wrapping up the conversation with the idea that "this will be exciting," Dan has invited Ella to begin this exciting assignment that will not only deepen her comprehension as a reader but extend her skills as a writer.
Please share your thoughts in the comments below. You can also engage on our FB page or share on Twitter with #SummerPLC. Be sure to also follow @HeinemannPD, @HeinemannPub and @danfeigelson on Twitter.
♦ ♦ ♦ ♦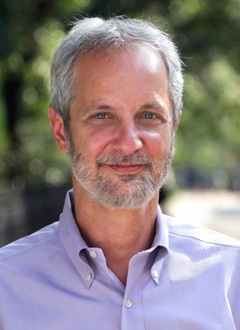 Dan Feigelson has worked extensively in New York City schools as a teacher, staff developer, curriculum writer, principal, and local superintendent. An early member of the Teachers College Reading and Writing Project, he has led institutes, workshops and lab-sites around the world on the teaching of reading and writing.
Join Dan Feigelson and Ellin Keene for a three-part webinar starting September 14, 2015. "Using Reading Conferences to Foster Student Engagement, Agency, and Critical Thinking" will examine how a few, minor modifications to how we talk with students can make a big difference in reading comprehension. Visit Heinemann's Professional Development portal.
♦ ♦ ♦ ♦
♦ ♦ ♦ ♦
All Summer Sessions PLC content is also available within the Heinemann Digital Library. For year-round access to dozens of additional professional books, articles and classroom video examples, we encourage you to subscribe to our Digital Library.