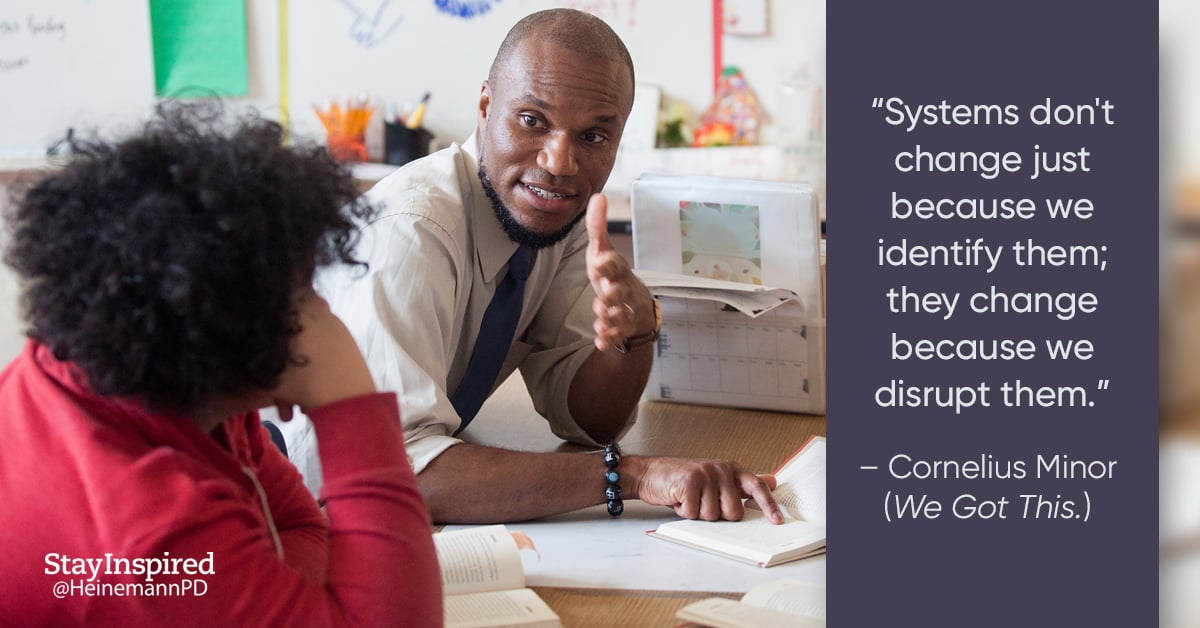 From his work around the world over the last two decades, including virtual work with teachers, districts, and communities since the start of the pandemic, Cornelius Minor, author of We Got This. Equity, Access, and the Quest to Be Who Our Students Need Us to Be, has a clear idea of the challenges facing teachers in this moment.
These participant-driven, organic PD experiences were designed by Cornelius to be a creative space where plans can be made to be implemented in your school right away. You and participating colleagues will collaborate with him to share ideas and develop directions that support real change, NOW.
All half-day virtual workshops are from 11:30-2:30 PM, ET, and the $60 registration includes access to the recording for 60 days! Follow the buttons below to find out how to register—Enroll in one, two, or all!