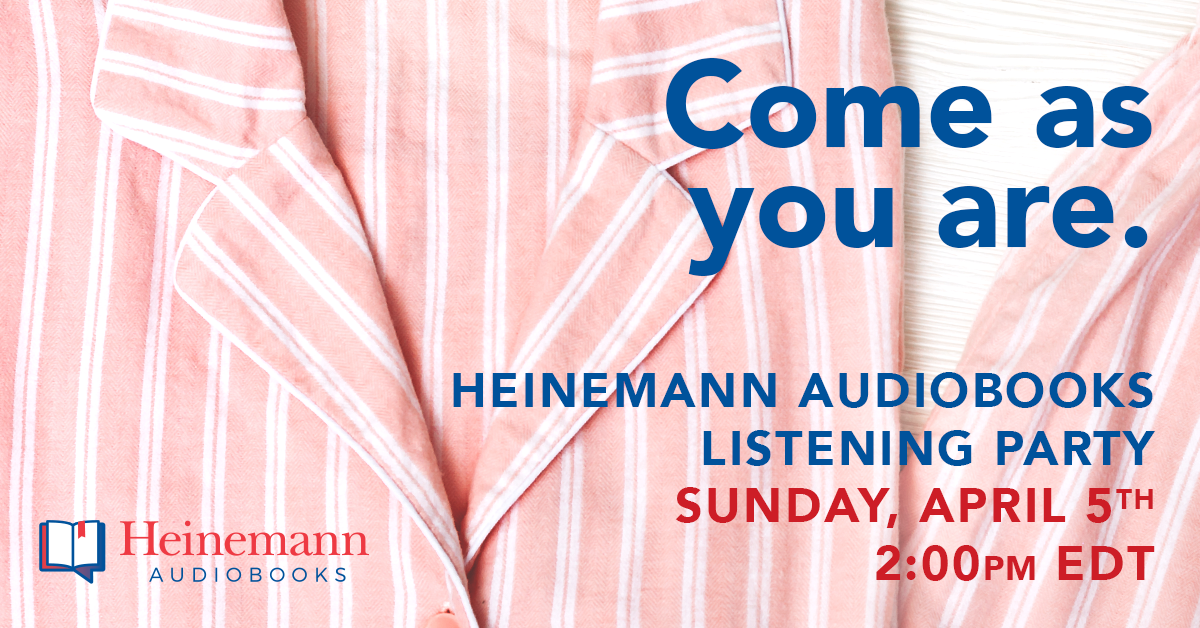 We'd like to invite you to a special online-only audiobook listening party happening this weekend on Heinemann's social media channels.

While still social distancing, you can tune in from home and listen to a selection of Heinemann's audiobooks -- for free!

Here's how it will work. On Sunday, April 5, 2020 at 2:00 PM (EDT), we'll be live on both our Facebook page and our YouTube channel. Join us on either page, and you'll see us go live with the event.

Here's the schedule:
If you'd like to learn more about audiobooks at Heinemann, visit the audiobooks section of our website.

If you have been curious about audiobooks, join the community this weekend and share your thoughts.