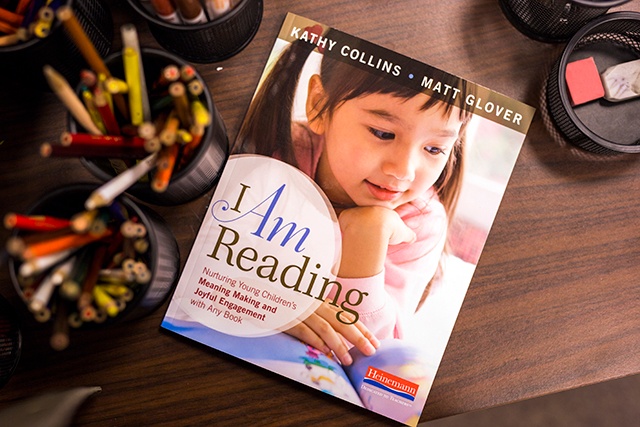 What do we see when young children interact with books before they can read the words? I Am Reading: Nurturing Young Children's Meaning Making and Joyful Engagement with Any Book by Kathy Collins and Matt Glover is out now.
It's something very different to watch children read on video. I Am Reading has 26 companion video clips that show whole group teaching and small group conferences, individual emergent readers reacting to books, and much more. "We found that kids are never just one way," says Kathy, "That was such an important thing to learn. They operate so differently across books."
View this clip, where Natasha navigates the unfamiliar book Hello Twins. What do you see in her interaction with the text?

♦ ♦ ♦ ♦
In bestselling books such as Growing Readers and Already Ready, Kathy Collins and Matt Glover have shared their commitment to exemplary instruction for Pre-K and primary students. Their extensive teaching, professional development, and leadership experiences have helped them make powerful connections with other early childhood educators as nationally known consultants, speakers, and presenters. Follow them on Twitter: @Mattglover123 and @KathyCollins15.
Go to the I Am Reading page to preview the book and read a sample chapter.