Welcome to the first official week of Heinemann Summer Sessions! Each week throughout the summer, we will feature an article, video clip or new professional book chapter from the Heinemann Digital Library on the topic of student engagement. Today we look at a chapter from Patricia Vitale-Reilly's newest book Engaging Every Learner: Classroom Principles, Strategies, and Tools.
"There is a lot in the world of popular culture that students connect to. The key to using popular culture to cultivate engagement is to think critically about cultural components that resonate with students and will be appropriate and effective ways to engage them in the classroom." p. 78
Patricia Vitale-Reilly begins Chapter 6 of her book Engaging Every Learner with an anecdote that explores the question: "How was it that at seven years old, [my daughter] could download music to her iPod but not cross the street?" Clearly, crossing the street is an important life skill, but it occurred to her that her daughter had never needed to do this on her own.
By exploring the current trends in technology, gamification, social media, and popular literature, Patricia directs our focus to the power of connecting with students and their culture, rather than to the fear of distractions that may arise as a result. She asserts that we can use these trends as tools of engagement to draw in our learners, as well as "build community and collaboration" around these interests.
While you join us in reading and discussing this chapter, consider your own preferences regarding the integration of popular culture within your classroom. Do you embrace it? Are you unsure how to weave it into classroom culture, creating community and not distraction?
Please share your thoughts using #summerplc and be sure to follow @HeinemannPD, @HeinemannPub and @PattyVReilly on Twitter. You can also join the official Summer Sessions Facebook Group.
⇔ ⇔ ⇔ ⇔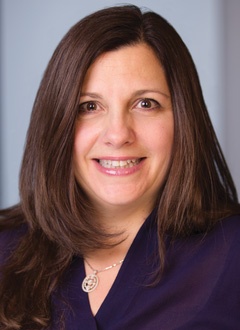 Patricia Vitale-Reilly is a consultant, teacher, author with 25 years of experience in education. As a national consultant, Patty is dedicated to guiding schools and districts to set and realize goals that matter most in their learning communities. Check out her blog exploring important and essential ideas about teaching and learning.
Sign up below to receive updates about our free online professional learning community—Heinemann Summer Sessions 2015!
♦ ♦ ♦ ♦
All Summer Sessions PLC content is also available within the Heinemann Digital Library. For year-round access to dozens of additional professional books, articles and classroom video examples, we encourage you to subscribe to our Digital Library.