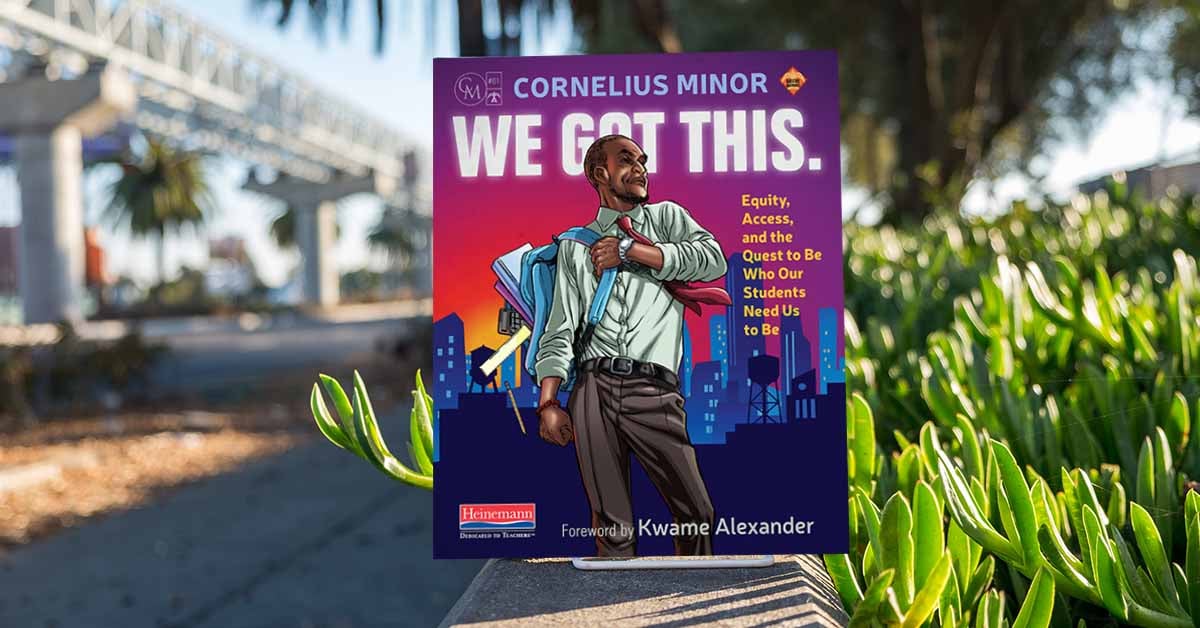 To many of us, the culture of our schools or of our classrooms is invisible. It just is. It's how things are...how they have always been. Some of us know classroom culture to be how we greet each other or how we line up for recess or how we share snack—the rituals that we decide on in our grade teams or departments at the beginning of each term.
If we want to ensure that kids benefit from the way that we choose to do school, we must realize that culture is not naturally occurring. We make it. Or it is thrust upon us. Either way, culture is visible and large and if we are not careful, our classroom and school culture can work to silence, exclude, and oppress children.
Anytime an operating system—like a school or a curriculum—consistently fails a specific subset of people, there is not something wrong with the people. There is something wrong with the system.
Inclusivity in the context of teaching and learning does not simply mean that "you are allowed to be present here." To be included means "we have changed ourselves and our practices to make 'here' a place where you can thrive." Justice in teaching does not live just at the school board or state level. Justice in teaching can be found in the very structures of our individual classrooms.
When we consider school as it functions best, kids learn. When learning does not happen, it fails because there are things that get in the way. Lots of those things come from outside of the classroom, but a good number of them originate from within it. We can't take on the world's challenges without first acknowledging the structural boogeymen that live in our own classrooms. This work is not easy, but it is necessary. We want students to succeed.
•••
Learn more about We Got This at Heinemann.com
---
Follow us on Instagram @heinemannpub to stay up to date on the latest books, your favorite authors, and upcoming events!
---
Cornelius Minor is a frequent keynote speaker for and Lead Staff Developer at the Teachers College Reading and Writing Project. In that capacity, he works with teachers, school leaders, and leaders of community-based organizations to support deep and wide literacy reform in cities (and sometimes villages) across the globe. Whether working with teachers and young people in Singapore, Seattle, or New York City, Cornelius always uses his love for technology, hip-hop, and social media to recruit students' engagement in reading and writing and teachers' engagement in communities of practice. As a staff developer, Cornelius draws not only on his years teaching middle school in the Bronx and Brooklyn, but also on time spent skateboarding, shooting hoops, and working with young people.
You can follow Cornelius on Twitter @MisterMinor