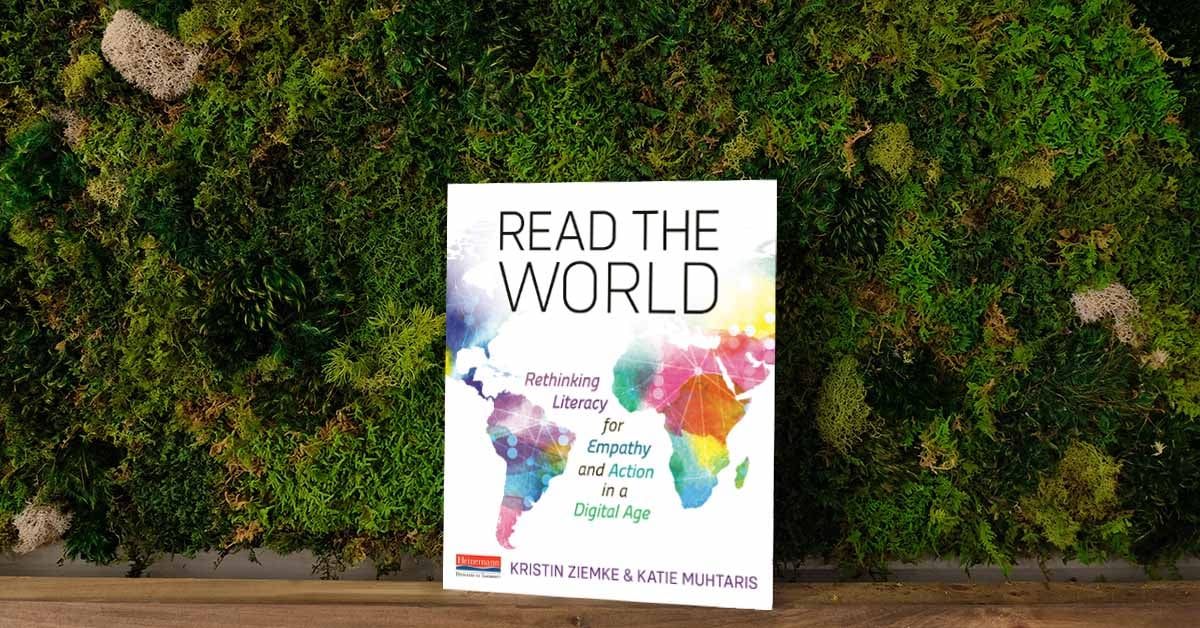 Technology, and the ability to share information quickly on a large scale, has grown our collective knowledge repository to a point where there is more and more to sift through as we access, form opinions, and build new understanding. Because there are more "bits" to sort through, we are forced to evaluate, summarize, and synthesize a larger body of work—and that body of work often contains more than the printed word. All of us—we teachers and our students—can see, hear, and feel stories from around the world in many different formats.
We can view successes, failures, and struggles in live time. We can interact with those like us and those who may be different from us with just the push of a button. As we look at the young faces sitting on our rugs, we recognize that, to be truly literate in today's society, they must learn to evaluate all the information they encounter to make sense of the world.
Read the World aims to teach our students how to thrive in the society in which we currently live: a society that is flooded with technology, but that often forgets that it is our humanity—the stories that technology transmits— that makes technology meaningful. This book marries technology, proven teaching strategies, and student-centered pedagogy as a means for amplifying the thinking work our students do.
There's ample evidence that technology can be a force for good in our lives. Each day, the majority of people can head out into the world knowing what the weather will be, how to call for help immediately if they need it, what current events may affect them, how to get to the places they need to go, and how to stay in contact with everyone they need to reach. And that's not even considering how people use technology for deeper research: advances in the sciences, technology, and society as a whole rely on a free flow of information. Human history teaches us that knowledge and power are interrelated. Now, anyone with access to the internet has access to the collected knowledge and stories of the world. To anyone born just a few generations ago, this might seem like wizardry or science fiction.
The aim of this book is to give students the tools and skills they need to thrive—academically, socially, and emotionally—in a world intertwined with technology, but you'll find that not every suggestion in this book involves technology. Use technology when it is best for students: when it furthers their ability to hear and learn from others' stories and to tell their own stories. Explicitly teach students how to use devices as tools and as empathy machines. When it is more useful for students to use and hone skills that don't require technology, don't insist on using it. Technology is a tool, not a goal, and it's up to us to ensure that our students know how to use it effectively.
…
The above has been adapted from Read the World. Learn more at Heinemann.com.
---
Follow us on Instagram @heinemannpub to stay up to date on the latest books, your favorite authors, and upcoming events!
---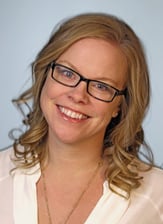 Kristin Ziemke is an urban school educator and the co-author of Read the World: Rethinking Literacy for Empathy and Action in a Digital Age, Amplify: Digital Teaching and Learning in the K-6 Classroom and Connecting Comprehension and Technology. Recognized as an international expert in literacy, inquiry, and technology, Kristin works with schools around the world to develop learning experiences that are student-centered, personalized, and authentic. She dedicates her research and writing to developing engaged and empowered students that empathize, understand, and care about the world. Currently serving as a resident teacher and innovation specialist for the Big Shoulders Fund, Kristin is an Apple Distinguished Educator, National Board Certified Teacher, and Chicago Council on Global Affairs Emerging Leader. This is her third book with Heinemann and her work has been featured by Apple, ISTE, EdWeek, Mindshift, and Scholastic.
You can connect with her online at KristinZiemke.com or on Twitter @KristinZiemke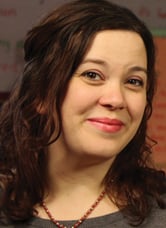 Katie Muhtaris has enjoyed teaching and learning with her students in the Chicago Public School system for the last eight years. She is Nationally Board Certified as a Middle Childhood Generalist and holds a Master's Degree in Teacher Leadership. In addition to her devotion to her students, Katie also leads staff development in person around the country and digitally around the globe on Inquiry-based learning, technology integration, and reading comprehension strategies. Katie is the author of the blog Inquiry Live in the Classroom where she writes about her day-to-day teaching practices and seeks to connect with educators around the world.