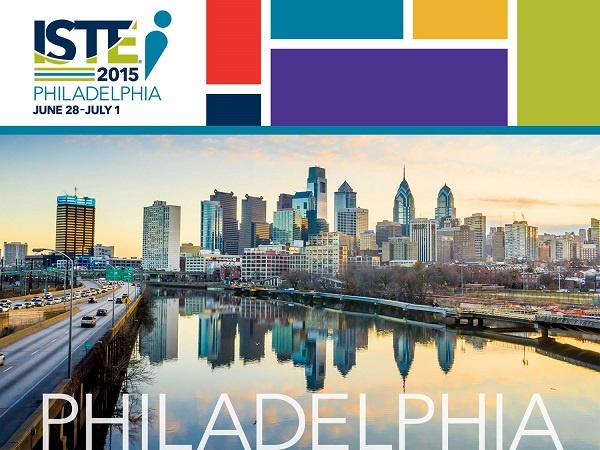 Every year, the International Society for Technology in Education (ISTE) gathers for an inspiring conference and expo, to learn and share ideas for innovative education in a connected world. This year, the 2015 ISTE Conference and Expo is in Philadelphia, PA and will take place June 28–July 1. @HeinemannPD and @HeinemannPub will be there to learn, share, and engage.
We are excited to announce that Kristin Ziemke, coauthor of Connecting Comprehension and Technology and the forthcoming Amplify: Digital Teaching and Learning in the K–5 Classroom, will present at the Houghton Mifflin Harcourt In-Booth Theater in the Philadelphia Convention Center on Monday, June 29th at 2:00pm. Come hear Kristin speak about curiosity and wonder: We Teach Thinking! Digital Curiosity Powered by Pedagogy.
Kristin will also present an ISTE 2015 concurrent session: Notebooks, Pens and Pixels: Tools of the Trade for Today's Student Writers, along with Heinemann authors Penny Kittle and Troy Hicks on Tuesday, June 30 from 10:45–11:15.
Look for Heinemann author Meenoo Rami (Thrive) and learn from Suzette Youngs, author of several Heinemann titles, who will conduct a Saturday workshop on blended learning, as well as a concurrent session Monday morning on the use of iPads in the elementary inclusion classroom.
Be sure to follow all of our ISTE authors on Twitter this week @kristinziemke, @hickstro, @pennykittle, @meenoorami, as well as @HeinemannPD, and follow #ISTE2015 to engage with the conference, whether you are in attendance or following the learning from afar.