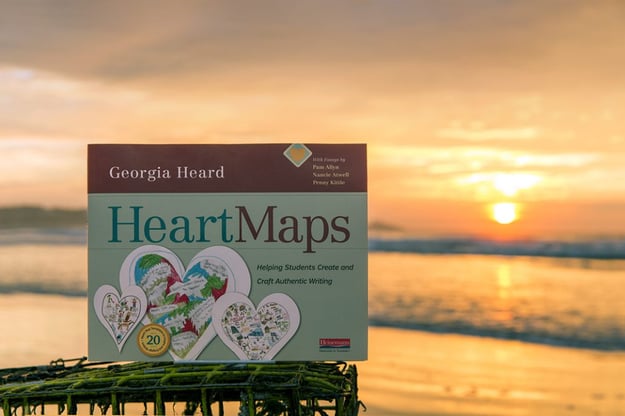 On Thursday evening (Oct.20), Georgia Heard joined Dr. Mary Howard, author of Good to Great: Focusing on the Literacy Work That Matters, to discuss Heard's new book Heart Maps: Helping Students Create and Craft Authentic Writing. For decades Georgia Heard has guided students into more authentic writing experiences by using heart maps to explore what we all hold inside: feelings, passions, vulnerabilities, and wonderings.
"I was puzzling over the idea of mapping the heart long before I first introduced it to the classroom. I wrote about imagining a metaphoric heart map as a means to discover stories. Years later, as a visiting writer in a school in Phoenix, Arizona, I began a heart-mapping project with third-grade writers. My goal was to inspire them to write honest, thoughtful poems--- to show them that writing can give voice to our most secret, true selves." -- Georgia Heard in Heart Maps
Dr. Mary Howard hosts regular #G2Great Twitter chats about education with co moderators Amy Brennan and Jenn Hayhurst. Curious about Twitter but don't know where to begin? Check our free online course Twitter for educators here.
See below for the full Twitter Chat: