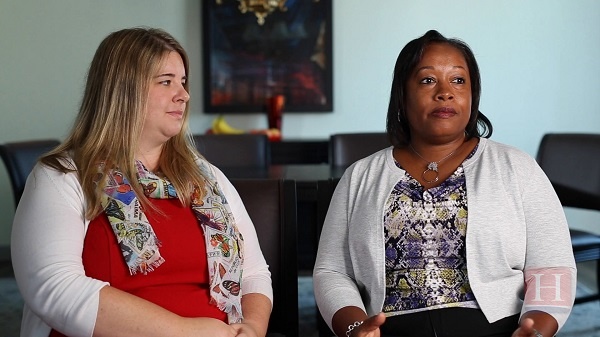 Flipped learning and flipped classroom are current buzzwords in education. Entering either term in any search engine calls up articles and blogs posts by people sharing their successes using this pedagogical approach or asking questions about what it entails. But what is it? Dana Johansen and Sonja Cherry-Paul are here to help you out.
Flipped learning is a blended-learning approach to instruction. It promotes student-centered learning and engagement, and is a hybrid style in which educators "combine traditional face-to-face instruction with an online component" (Catlin R. Tucker, 2011). Teachers who use flipped learning believe in the effectiveness of direct, or explicit, instruction and its benefits in the classroom. Dana and Sonja believe that that direct instruction is a great teaching method to use in writing workshop.
The model looks different in every classroom but for the most part it seeks to "redirect the attention in the classroom away from the teacher and onto the learners and the learning" (Bergman and Sams, 2012). The goal is to create more time for active learning in the classroom by relocating direct instruction to other times in the day.
In March 2014, the Flipped Learning Network released a standard definition:
Flipped learning is a pedagogical approach in which direct instruction moves from the group learning space to the individual learning space, and the resulting group space is transformed into a dynamic, interactive learning environment where the educator guides students as they apply concepts and engage creatively in the subject matter.
In their newest book, Flip Your Writing Workshop: A Blended Learning Approach, coauthors Dana Johansen and Sonja Cherry-Paul explain how writing workshop "is a natural venue in which to increase differentiation, engagement, and efficiency and promote choice and independent learning." Flipped learning dovetails with the structures already in place, which include the minilesson, small-group work, and one-on-one learning.
Dana and Sonja walk through the "hows" and "whys" of flipped learning, and provide guidance for determining which minilessons should be "flipped." They illustrate what flipped learning in a writing workshop looks like by modeling a flipped lesson, and explaining the technology used. Whether you're a novice or advanced technology user, you'll find tech tips throughout the book that help you choose the right tools and resources for creating flipped lessons and incorporating them into your workshop. Discover how a blended approach using flipped learning can increase efficiency in your writing workshop, while fostering independent learning and student engagement at the same time.
♦ ♦ ♦ ♦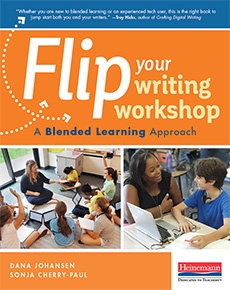 Dana Johansen and Sonja Cherry-Paul are the authors of Teaching Interpretation: Using Text-Based Evidence to Construct Meaning. Together, they run the website LitLearnAct, a collaborative blog for literacy teachers. Follow them on Twitter @LitLearnAct.
Their newest book is Flip Your Writing Workshop: A Blended Learning Approach.