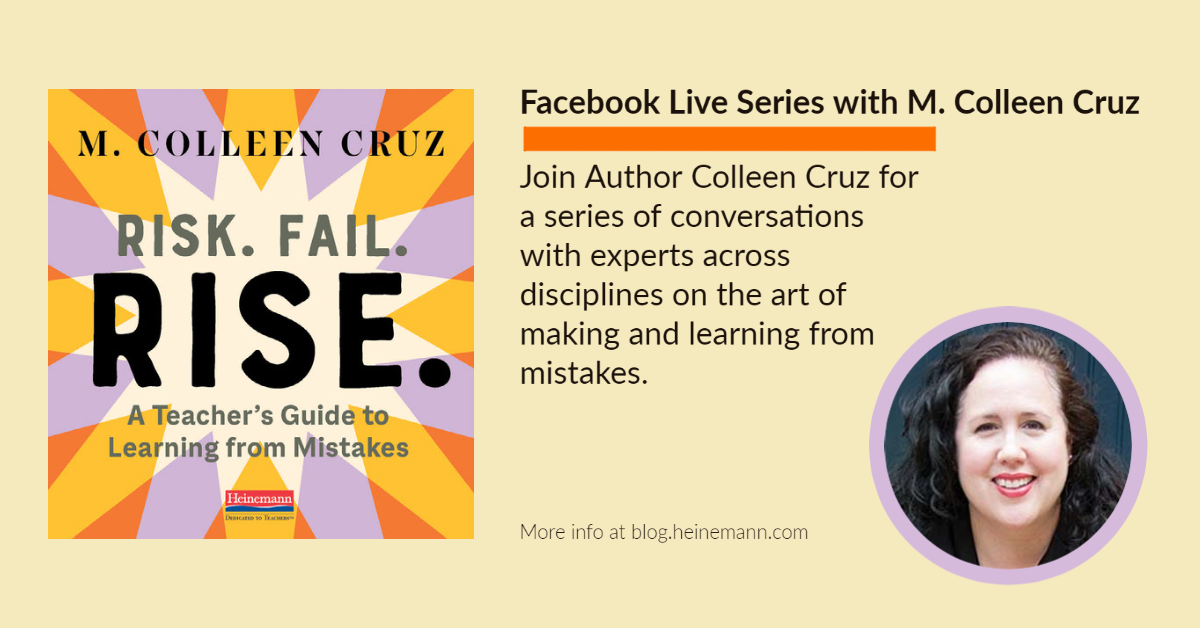 We all make mistakes, but it's what we do in response to them that makes the difference. Author Colleen Cruz's book Risk. Fail. Rise. A Teacher's Guide to Learning from Mistakes is all about just that. Handling mistakes well and actively learning from them is important not only for our own growth, but for the growth of our students as well. When they see teacher's modeling a mistake-welcoming mindset, they will feel empowered to take risks.
---
In this series of Facebook Lives, Colleen Cruz joins experts in various areas of education to talk about the common mistakes we make and how to learn from them, instead of fear them.
In the most recent event, Colleen hosted elementary, middle, and high school educators Kelly Gallagher, Stephanie Parsons, Connie Pertuz-Meza, and Donna Santman in a candid conversation about mistakes made in teaching and learning and how to create a mistake-welcoming culture. You can watch it in full here:
earlier in the month, Colleen spoke with Sonja Cherry-Paul. Sonja is the co-author of multiple books including Breathing New Life Into Bookclubs, and Flip Your Writing Workshop. Sonja is also the co-founder and co-facilitator of the Institute for Racial Equity in Literacy. She is an author, consultant, and Director of Diversity and Equity at TCRWP.
Colleen and Sonja talked about race, racism, and intent vs. impact in an educational context.
In the first Facebook live, Colleen speaks with Arlène Casimir about mistakes we make around trauma and ways to avoid them or fix them.
Learn more about Colleen and her latest book and download a sample chapter of Risk. Fail. Rise. at Heinemann.com
---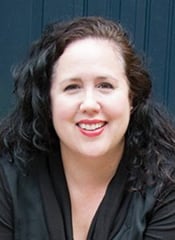 In addition to being the author of The Unstoppable Writing Teacher, M. Colleen Cruz is the author of several other titles for teachers, including Independent Writing and A Quick Guide to Helping Struggling Writers, as well as the author of the young adult novel Border Crossing, a Tomás Rivera Mexican American Children's Book Award Finalist. Colleen was a classroom teacher in general education and inclusive settings before joining the Teachers College Reading and Writing Project where she is Director of Innovation. Colleen presently supports schools, teachers and their students nationally and internationally as a literacy consultant.