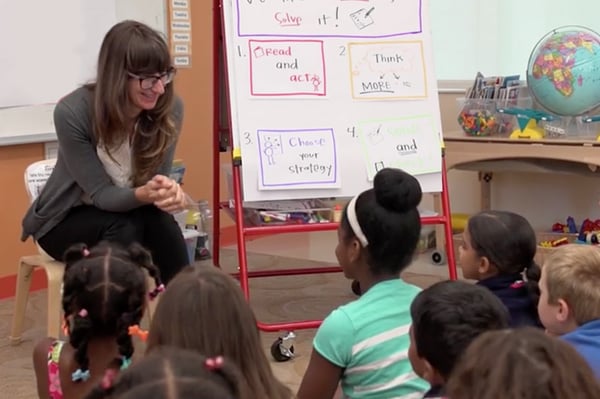 How can we actively and intentionally involve students in the chart-making process so charts become an integral part of instruction? Let's take a look at one way to involve students through the use of interactive writing.
In this clip, Kristi gathers a group on the rug during writing workshop to begin a chart in preparation for an upcoming lesson. This particular group of children is working on the mechanics of writing, specifically vowel parts and writing sight words quickly and correctly.
Did you notice all the ways Kristi involves the children while integrating skills? Take note of the number of skills she addressed in the context of chart creation and how this differs from skill isolation during small-group instruction.
What other ways might you involve kids in chart making to authentically integrate skill practice?
This is one of over 20 videos in Kristine Mraz and Marjorie Martinelli's On-Demand Course Smarter Charts: Bringing Charting to Life, Grades K–5.