See below for a full transcript of the chat.
Written by Anna Gratz Cockerille
If you are a middle school teacher who has chosen to teach writing using a workshop model, you know that it is possible for students to choose writing topics that fuel their passions and to write to high standards simultaneously. You know that giving students freedom to cycle through a process of writing does not mean they will be unproductive, quite the contrary. You know that it is possible to prepare students for standardized assessments while also teaching them to live a writerly life.
This is not to say that teaching writing in middle school is without challenges. The expectations middle school teachers and students face are higher than ever. There are also the realities of the typical middle school schedule. Most writing teachers see scores of students daily, and for very short periods. Meanwhile, middle school students are in the throes of intense change: physically, emotionally, hormonally. It's understandable, the attraction of writing programs with a one-size-fits-all approach that promise to deliver quick results.
Further, in many middle schools, the nature of writing instruction changes. Students are asked to write to show knowledge, and it is the content of their writing that is assessed, not the quality of their writing. But in middle school and often far beyond, students are still in dire need of instruction in how to write.
In a rich middle school writing curriculum:
Students get multiple opportunities to practice with each writing genre.
Students receive explicit, assessment-based feedback that they can apply to other writing experiences both during the same school year and in years to follow.
Students have a meeting area where they gather to receive instruction and practice skills and strategies.
Students have opportunities to choose what they write about.
Students learn how to transfer their learning in writing workshop to other subjects across the school day.
Students sometimes work on pieces for extended time periods, all the way through the writing process. Other times, they flash draft, applying all they have learned to compose pieces quickly.
The Units of Study in Argument, Information, and Narrative Writing for Middle School by Lucy Calkins and colleagues (Heinemann, 2014) include resources to support a year-long middle school writing curriculum. Each grade-level kit contains three grade-specific units of study and nine alternate units of study. Together these provide the plans for daily writing instruction. Each kit also includes tools for assessment and teacher guides with fundamental information about writing workshop.
This week on Twitter, Cornelius Minor, TCRWP Lead Staff Developer and co-author of Investigative Journalism and Position Papers: Research and Argument, will lead the community in discussing the essentials of teaching middle school writing units of study. Please join to learn more about cultivating a strong, thriving middle school writing workshop curriculum. We welcome photos, anecdotes from the front lines, suggestions for resources, and, of course, questions.
Each Wednesday night at 7:30pm eastern, The Teacher's College Reading and Writing Project hosts a Twitter chat using the hashtag #TCRWP. Join @MisterMinor to chat about teaching writing in middle school tomorrow evening.
Not on Twitter? Take Heinemann's free Twitter for Educators course here.
---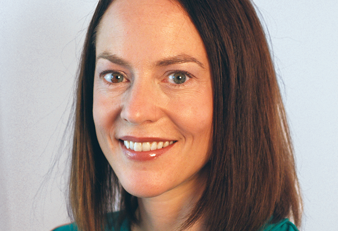 Anna Gratz Cockerille
Coauthor of Bringing History to Life (Grade 4) in the Units of Study for Teaching Writing Series.
Anna was a teacher and a literacy coach in New York City and in Sydney, Australia, and later became a Staff Developer and Writer at TCRWP. She served as an adjunct instructor in the Literacy Specialist Program at Teachers College, and taught at several TCRWP institutes, including the content literacy institute, where she helped participants bring strong literacy instruction into social studies classrooms. Anna also has been a researcher for Lucy Calkins, contributing especially to Pathways to the Common Core: Accelerating Achievement (Heinemann 2012), and Navigating Nonfiction in the Units of Study for Teaching Reading, Grades 3–5 series (Heinemann 2010). Most recently, Anna served as an editor for the Units of Study for Teaching Reading, K–5 series.