nni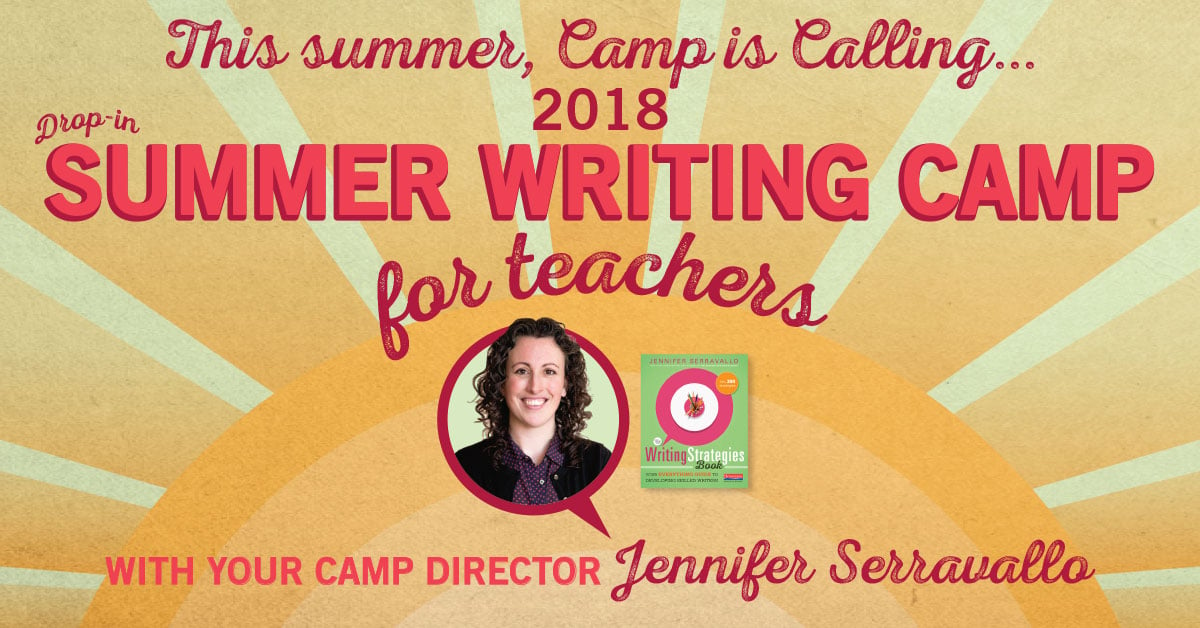 Get information on Jen's 2019 Summer Reading Camp here!
You're invited to summer camp with New York Times bestselling author Jennifer Serravallo! No need to sew your name into your clothing, just pack your pens and pencils and meet us in The Reading and Writing Strategies Community Facebook group. Plus, it's FREE!
Not a member of The Reading and Writing Strategies Facebook group yet? Click below to join the community:
Each week from June 25th- July 27th 2018, Jen will lead your writing with strategies centered around a specific goal and genre. During the camp, Jen will guide you through each step in the process from generating ideas to editing and finally celebrating your writing! Join in for just one week, or stay for the whole summer—it's up to you.
Each day of camp, Monday through Friday, will begin with a 5 minute mini-lesson from Jen herself, followed by suggested writing time of 10 minutes. After that there will be time to share your reflections with Jen and the other teachers in the group. Spend as little as 10 minutes a day writing or as much time as you'd like! Join from the poolside, beach chair, backyard. And if you can't make a session, fret not! All sessions will be posted in the group for you to go back to any time you'd like, so if you miss one you can always catch up.
Here is each week of camp broken down by genre:
June 25-29 2018: Fictional Narrative
July 2-6 2018: Poetry
July 09-13 2018: Article/Blog Post
July 16-20 2018: Persuasive Letter
July 23-27 2018: Open Genre/Reading Like a Writer
This is a great chance to spend some time on your own writing along side your fellow educators, and to experience The Writing Strategies from the perspective of the student!
…
If you're in need of a copy of The Writing Strategies Book, you can pick it up here:
See you at camp!
---
Follow us on Instagram @heinemannpub to stay up to date on the latest books, your favorite authors, and upcoming events!
---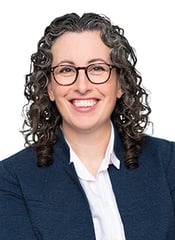 Jennifer Serravallo is the author of the New York Times bestseller The Reading Strategies Book and The Writing Strategies Book, which have been translated into Spanish, French, and Chinese. These and her other popular books and resources help teachers make goal-directed responsive strategy instruction, conferring, and small group work doable in every classroom. Her newest titles are Teaching Writing in Small Groups, A Teacher's Guide to Reading Conferences, Understanding Texts and Readers, and the assessment and teaching resource Complete Comprehension for Fiction and Nonfiction.
Jen is a frequently invited speaker at national and regional conferences and travels throughout the US and Canada to provide full-day workshops and to work with teachers and students in classrooms. She is also an experienced online educator who regularly offers live webinar series and full-day online workshops, and is the creator of two self-paced asynchronous online courses, most recently Strategies in Action: Reading and Writing Methods and Content.
Jen began her career in education as an NYC public school teacher. Now as a consultant, she has spent the last fifteen+ years helping teachers across the country create literacy classrooms where students are joyfully engaged, and the instruction is meaningfully individualized to students' goals. Jen is also a member of Parents Magazine Board of Advisors for education and literacy.
Jen holds a BA from Vassar College and an MA from Teachers College, where she has also taught graduate and undergraduate classes.
Learn more about Jen and her work at Hein.pub/serravallo, on Twitter @jserravallo, on Instagram @jenniferserravallo, or by joining The Reading and Writing Strategies Facebook Community.
---