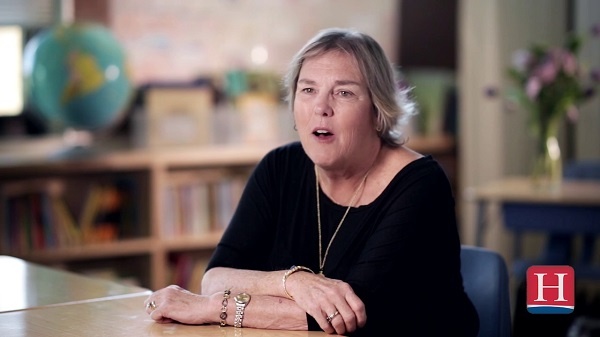 In the new and revised edition of Comprehension and Collaboration, Stephanie Harvey and Harvey "Smokey" Daniels share inquiry units of increasing richness with all the teaching and planning resources you need.
In today's blog, Steph explains that inquiry helps students develop those 21st century skills we hear so much about:
Thanks for reporting a problem. We'll attach technical data about this session to help us figure out the issue. Which of these best describes the problem?
Any other details or context?
message
11 Ways to Find Time For Inquiry
1. Recapture Science and Social Studies Time
In some elementary schools, where concern about reading trumps everything, the classroom time previously allocated to science and social studies has been squeezed out of the daily schedule in hopes of providing ever more reading practice. But wait a minute! How do kids learn about science and social studies? By reading, viewing, listening, writing, and researching.
2. Establish a Wonder Wall and Set a Time to Use It
Make and post a Wonder Wall or Question List, where kids can post their inquiry questions as they come to mind.
3. Build in Five to Ten Minutes a Day for Wonder Boxes
Bring in a small plastic recipe box with note cards behind file tabs. Put these recipe boxes on the supply list at the beginning of the year and collect them over the first month of school. After kids have brought them in, introduce them to the class. (Have extras available for those kids who are not able to bring one.) Create and model a list of topics that interest you and write them on the tabs: butterflies, hiking, Halloween, for example. Then model some questions you have.
4. Implement Genius Hour or 20 Percent Time in the Classroom
Schedule and set aside one hour (or other fixed period) each week for kids to investigate their own questions or pursue their own interests. (Some teachers even set aside a half hour to an hour a day to build in more time.) Encourage students to pursue their own passions and questions, study something of interest to them, and learn something new, either by themselves or with some buddies.
5. Take In-School Field Trips
Changing instruction in big middle and high schools is notoriously hard. No matter how much individual faculty members might want to innovate, the fixed curriculum and departmental organization work against trying new ideas.
6. Support Multi-Section Interdisciplinary Courses
For middle and high schools, this can be a logical next step after teachers have tried in-school field trips. Find a few teachers who want to team up and teach inquiry style, and let them develop elective interdisciplinary courses (English, U.S. history, and art; science, mathematics, and English) that cover two or three required courses.
7. Pursue Post-Unit Inquiries
After you have finished the teacher-driven portion of the unit (and thus helped kids to build the kind of background knowledge that good questions come from), save a couple of days for kids to purse their own questions.
8. Try Inquiry Circles: The Turn-Taking Curriculum
When a full-time inquiry curriculum is not possible, some schools commit to doing it part-time.
9. Treat Inquiry as a Regularly Scheduled Course
Some schools have a separate class period called "Project" or "Inquiry" that's built right into their daily and weekly schedule.
10. Culminate the Year with Capstone Projects
Many schools, particularly high schools and middle schools (but of late even elementary schools), are adopting multifaceted year-end projects that incorporate a range of creations that demonstrate learning and understanding.
11. Adopt a National Model
Instead of inventing their own inquiry model from the ground up, some schools find it helpful to join up with a well-structured, full-service national model.
♦ ♦ ♦ ♦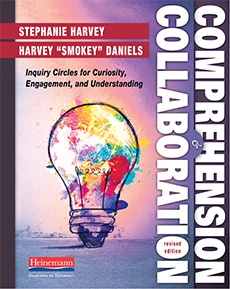 Comprehension and Collaboration, Revised Edition ships in late June. Get pre-publication savings with coupon code CANDC2.
Stephanie Harvey has spent her career teaching and learning about reading and writing. Harvey "Smokey" Daniels has been a city and suburban classroom teacher and a college professor, and now works as a national consultant and author on literacy education.
Click here to view our official page for Comprehension and Collaboration, Revised Edition