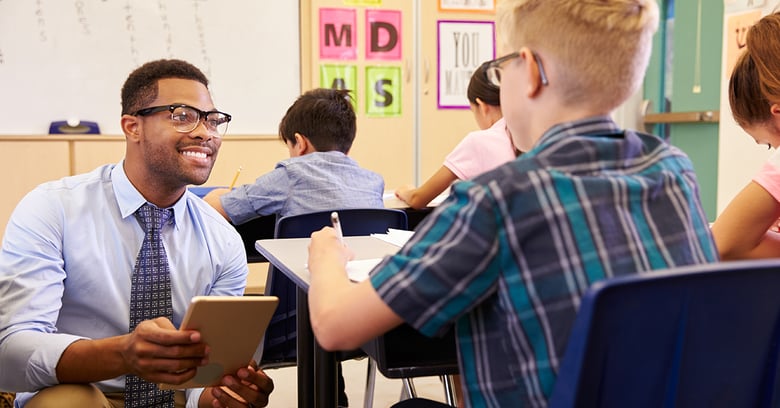 by Carl Anderson and Matt Glover
The goal of our new book, How to Become a Better Writing Teacher, is to help you become really good at teaching writing.
That's a different goal than many of the books that have been published on teaching writing in elementary and middle school. Many of them are about how to get started with writing workshop. They discuss the structure of a writing workshop, explain the basics about how to do mini-lessons, small-group lessons, and writing conferences, give you tips on how to manage a workshop, and tell you other important things you need to know when you're starting out as a writing teacher.
Other books are about writing workshop curriculum. They describe units of study you can do across a year of writing workshop and detail the minilessons you can teach in these units. Some of these books are bundled in sets, and you have an entire year's curriculum at your fingertips when you purchase them; others are single books, which explain how to do one or more units of study.
But once you've read these books, and successfully launched a writing workshop in your classroom and implemented a year-long curriculum, what's next? What's the path forward, whether you've been teaching writing for a couple of years, or whether you've been teaching writing for many years?
The answer is to become even better at teaching writing. Really good, in fact. Why? Your students need you to be a great writing teacher. That's because writing is such a critical skill, and for students to learn to write well, they need you to teach writing well.
How, then, do you become a better writing teacher?
Let's imagine there's a literal roadmap that you can follow, which today you would access via a navigational app. You open the app, and type in this destination: "Better writing teacher." When you finish, you tap, "Go." In an instant, these directions pop up on the screen:

1. Start by understanding the principles of teaching writing.
2. Align your practice with these principles.

Just two steps? Could it be so simple? Yes . . . and no. While these directions contain just two steps, taking them involves doing a lot of challenging—and exciting—work, on your own, with colleagues, and with students, work that we'll help you'll do when you read How to Become a Better Writing Teacher.
How does this work exactly?
Becoming a Curriculum Decision-Maker
Let's discus one of the principles of good writing instruction, that classroom teachers are best positioned to decide what their classes need to learn about writing each day. After all, it's you who were with your students today, talking with them about their writing in conferences, and reading their writing. And it is you who can take what you learn about your students each day and make decisions about what just-right step comes next.
One way to become a better writing teacher, then, is to work on your skills as a curriculum decision-maker, someone who revises units of study, or even "projects," or designs, your own, all with the goal of meeting your students' collective needs as writers.
Assuming the identity of curriculum-designer may be a major shift in the way you see yourself and your role as teacher. Curriculum written by others is everywhere in education—you probably had many teachers who relied on it when you were in elementary and middle school, and today it's used in every subject area in every grade in schools around the world. And if you know and respect the authors of units of study, whether they're colleagues in your district or members of professional development organizations, it may be hard to imagine you can do the same curricular thinking as them.
In How to Become a Better Writing Teacher, we give you the helping hand you need to become a curriculum decision-maker, by discussing several high-leverage, practical actions you can take that will help you grow into this role. Some of these actions include:
Revise existing units. In this action, we discuss how and why you'll want to make changes to the commercial or district-written units of study you may be using, such as substituting lessons with others, and adjusting the complexity of individual minilessons.
Project your own units. In this action, we walk you through a step-by-step process for creating your own units of study.
Talk to your principal about being a curriculum decision-maker. This action is for teachers whose supervisors aren't supportive of their being curriculum decision-makers. We discuss how to have conversations with administrators about taking on this role.
Project your own year-long writing curriculum. In this action, we explain how you can create your own writing curriculum, with guidance on how to choose which units to include, and how to sequence them.
Assess students' curricular experiences across your school. This action will help you and a team of colleagues study the writing curriculums across the grades in your school, with the goal of making sure it provides a just-right balance of genre, craft, and process studies across the years.
Other Principles
In How to Become a Better Writing Teacher, we discuss thirteen other principles of writing instruction, and actions you can take to align your writing instruction to them—over fifty actions in total. And to help you envision the work that these actions entail, there are over 70 videos you can watch of us teaching students, as well as us discussing aspects of teaching writing such as projecting units and analyzing mentor texts.
The journey towards becoming a better writing teacher takes time. We imagine that How to Become a Better Writing Teacher will be source of support you can rely on for months, even years, and that it's a resource you can use by yourself or together with colleagues to help you improve your practice. Enjoy!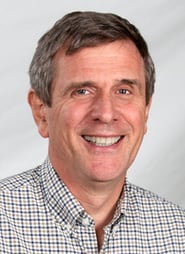 Carl Anderson is an internationally recognized expert in writing instruction for grades K-8. He works as a consultant in schools and districts around the world. Carl is the bestselling author of A Teacher's Guide to Writing Conferences and How's It Going? A Practical Guide to Conferring with Student Writers.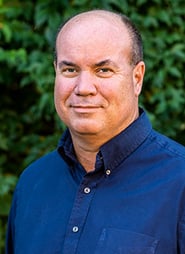 Matt Glover has been a teacher, principal, author, and consultant for over 30 years. His latest book is Craft and Process Studies: Units that Provide Writers with Choice of Genre. He is the coauthor with Kathy Collins of I Am Reading, the author of Engaging Young Writers, coauthor with Mary Alice Berry of Projecting Possibilities for Writers, and coauthor with Katie Wood Ray of Already Ready and Watch Katie and Matt…Sit Down and Teach Up, a video-enhanced ebook that combines video and text to examine conferring with young writers. Along with Ellin Keene, Matt is the coeditor of The Teacher You Want to Be: Essays about Children, Learning, and Teaching. An internationally known literacy consultant, Matt frequently speaks on topics related to nurturing writers including engagement, choice, conferring, unit design, and oral language composition.