What concrete actions can we take to awaken, nurture, and develop learner identity and a sense of agency that already lives within students? Because as much as we might want to, we can't just "give" these things to children— there are no magic programs or potions to call upon. (Thank goodness!) The truth is, children don't need magic—what they really need are invitations from their teachers to discover themselves for themselves, invitations that encourage them to find out even more about who they are, how they learn, and what they need to thrive.

What Is an Invitation?
Simply put, an invitation is a way to invite children to make their own choices in a variety of settings and learning situations in the classroom. We write the invitation's guiding question(s) on a note card and seal it in an envelope to open with children as an official way to dive in and build curiosity and excitement. Kids wonder, "Who will open it? What will it say?"

Similar to the provocations that are part of Reggio Emilia classrooms as well as the Story Workshop process described by Susan Harris MacKay (2021), invitations promote student choice, collaborative opportunities, and full access to the learning environment. Both approaches center children and nurture experimentation, problem-solving, and discovery.

Centering children doesn't mean we're about hands-off teaching, that we're stepping down, handing over our responsibilities, leaving everything to chance. It's really the opposite—we're stepping up when we believe in children's capabilities, release control, and create conditions and structures that honor and support them in their efforts. Sometimes we hesitate to do this because we aren't sure that children will make good choices; we may think they're not quite ready. But they're ready whenever we are! Remember, it isn't as much about the choice as it is about the process: What did I try? What happened? What did I learn? It's the whole of the experience that allows children to grow into themselves and figure out what works for them. And what doesn't.

What does "grow into themselves" mean? Here's an example:

In one third grade classroom, kids were digging into this invitation:

What if you could choose where you want to learn and work? They tried out different workspaces over a couple of weeks during reading time, thinking through their purpose each day.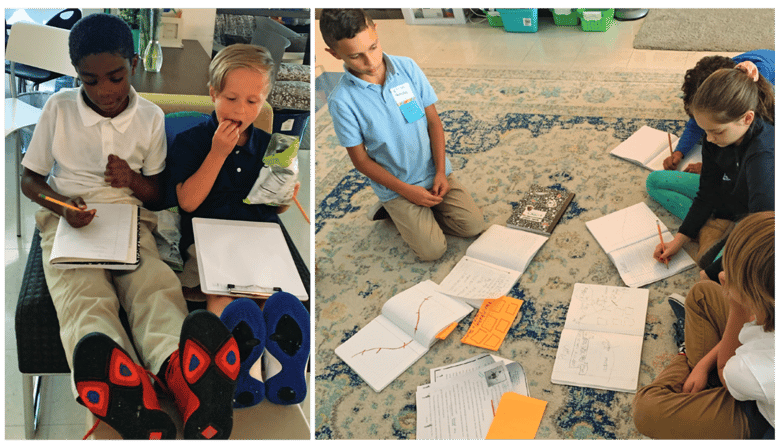 What am I going to do today? What kind of space do I think I need to do that? Each day after reading time, children reflected on what they'd tried, what happened, and what they'd learned about themselves. In just couple of weeks kids were able to make decisions like these:
"I'm starting a new book today, so I need a quiet spot."
"Our group needs a place to spread out all our stuff today, so we're going to work in the meeting area."
"I'm feeling kind of grumpy today. I need an out-of-the-way spot where I can work through it on my own or maybe with a friend."
"My partner and I need a place where we can do some research and talk today, so we're going to go over to the little table by the door, so we won't bother anybody."
"Our book club is meeting today, so we've booked a table in the library."
Real-World Invitations
The choices invitations offer mirror the kinds of decisions people make in the world—from choosing what to read, to investigating something they truly care about, invitations invite children to assume more responsibility for their learning and teachers to let them.
The invitations in "I'm the Kind of Kid Who…" focus on four areas for choice making:
space

materials

what readers do in the world

what to learn about and how to share it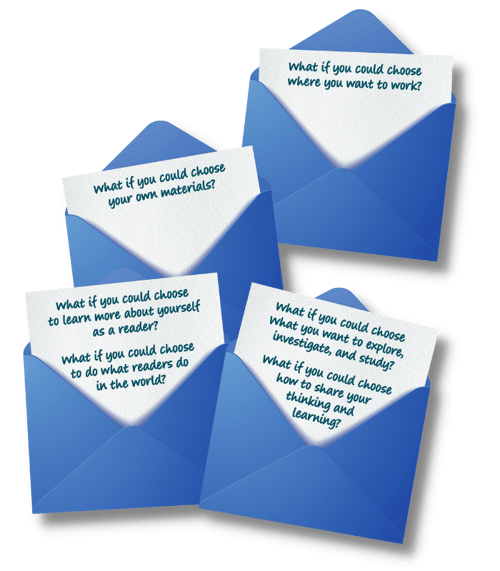 Invitations are loosely organized by levels of sophistication, though there's no set order. You can jump in anywhere! But depending on children's experiences, the invitations about materials and space are a good place to begin if children haven't had opportunities to make these choices yet. These early invitations support the others and offer opportunities for kids to experience making choices and reflecting on their decisions early in the year.
In general, it makes sense to launch the invitations about space and materials in September, the invitations about book choice and making thinking visible in October, and the invitations to choose what to learn and how to share it around December. But it doesn't have to be that way. You might want to start with kids choosing books they want to read. It's up to you and what you think would most benefit the children in front of you.
Every day children and teachers have opportunities to learn a little bit more about who they are as learners and what they need. It's a process, this ongoing awareness of self. We come to embrace the whole of who we are, acknowledging our strengths and struggles, and learning over time and experience how to manage both. Discovering who we are as learners is important, sometimes messy work, but it gives us the knowledge, the power, and the freedom to navigate the complexity of our lives, in and out of school.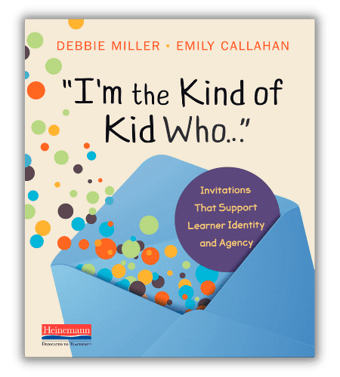 To learn more about this title visit Heienmann.com.

---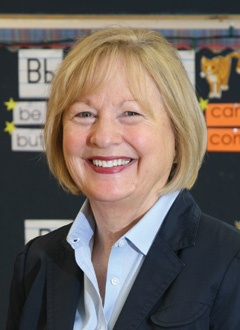 Debbie Miller is a teacher, author, and literacy consultant. She taught in the Denver Public Schools for thirty years and now works extensively with schools and districts on long-range planning and development of literacy programs. Debbie is the author or co-author of many resources for teachers, including What's the Best That Could Happen?, Reading with Meaning, No More Independent Reading Without Support, and "I'm the Kind of Kid Who...": Invitations That Support Learner Identity and Agency. Follow Debbie on Twitter @millerread.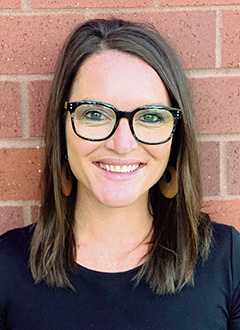 Emily Callahan has taught for nineteen years in the Kansas City, Missouri area. She currently teaches in the Liberty Public Schools, where her daily workshops offer children the gifts of time, choice, response, and community. Emily serves as an instructional leader in her building, and she has presented at numerous local and national conferences. Emily and her students have been featured in several professional books that focus on literacy learning.