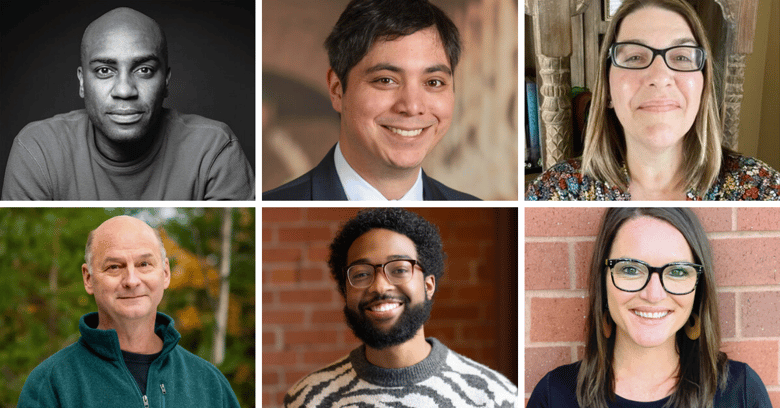 For over forty years Heinemann has been a publisher of professional resources and a provider of educational services for teachers, kindergarten through college. We strive to give voice to those who share our respect for the professionalism and compassion of teachers and those who support teachers' efforts to help children become literate, empathetic, knowledgeable citizens.

Heinemann authors are exemplary educators eager to support the practice of other teachers through books, videos, workshops, and online courses. Learn more about our new authors and their new book releases below.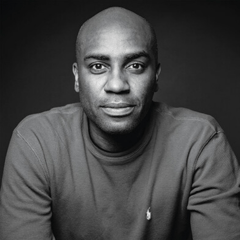 Ernest Morrell is the Coyle Professor, a member of the faculty in the English and Africana Studies departments, and Director of the Center for Literacy Education at the University of Notre Dame. Before finishing his Ph.D., he was a public high school English teacher in Oakland, CA. Ernest is also director of the National Council of Teachers of English (NCTE) for the James R. Squire Office of Policy Research in the English Language Arts. He is an elected Fellow of the American Educational Research Association, a past president of the NCTE, and was recently elected to the National Academy of Education. Ernest is the recipient of the NCTE Distinguished Service Award, the Kent Williamson Leadership Award from the Conference on English Leadership, and the Divergent Award for Excellence in 21st Century Literacies.

Ernest is the coauthor of Tuned-In Teaching: Centering Youth Culture for an Active and Just Classroom. Follow Ernest on Twitter at @ernestmorrell.
• • •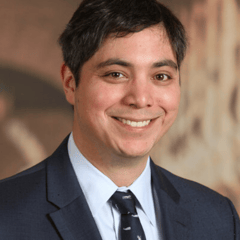 Antero Garcia is an associate professor in the Graduate School of Education at Stanford University. He studies how technology and gaming shape youth learning, literacy practices, and civic identities. Prior to completing his Ph.D., Garcia was an English teacher at a public high school in South Central Los Angeles. Based on his research, Garcia co-designed the Critical Design and Gaming School—a public high school in South Central Los Angeles.

Antero is the coauthor of Tuned-In Teaching: Centering Youth Culture for an Active and Just Classroom. Follow Antero on Twitter at @anterobot.
• • •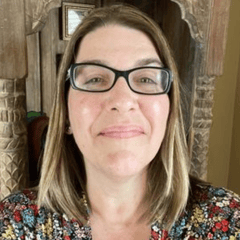 Donalyn Miller's work champions self-selected independent reading, providing guidance and resources that foster children's love of reading and the development of positive reading identities. A national and international consultant and bestselling author, Donalyn's published works include The Book Whisperer (Jossey-Bass, 2009), Reading in the Wild (Jossey-Bass, 2013), and Game Changer: Book Access for All Kids (co-written with Colby Sharp, Scholastic, 2018) as well as articles in Gifted Child International, Education Week Teacher, The Reading Teacher, Voices From the Middle, Educational Leadership, Horn Book, School Library Journal, and The Washington Post. Recipient of TCTELA's Elementary Language Arts Teacher of the Year (2011) and TCTELA's Edmund J. Farrell Distinguished Lifetime Achievement Award (2018) (for her contributions to the language arts teaching profession).

Donalyn is the coauthor of The Joy of Reading. Follow Donalyn on Twitter @donalynbooks.


• • •

Brett Pierce is an educator, program developer, writer, and producer who has spent over 30 years working in media that engages and entertains around a defined curriculum. He is the founder of Meridian Stories, a digital storytelling nonprofit for teachers and their students in middle and high school. Brett has worked extensively in educational and social impact projects for Sesame Workshop and PeaceTech Lab, supervising media projects about literacy, math, science, gender equity, civic participation, and life skills for children and youth.

Brett is the author of Expanding Literacy: Bringing Digital Storytelling into Your Classroom. Follow Brett on Twitter at @Meridianstory.
• • •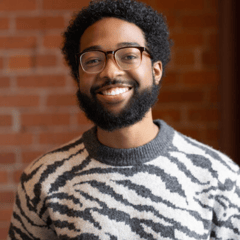 Patrick Harris II is a Black queer writer, storyteller, and middle school humanities teacher. He has won multiple national teaching awards for his leadership and innovation in the classroom, including recognitions from NCTE, ASCD, and ILA. Teaching and creating is only part of who Patrick is. He is a big brother, a cat dad, lover of all things horror, a WWE fanatic, and is obsessed with scenic hikes.

Patrick is the author of The First Five: A Love Letter to Teachers. Follow Patrick on Twitter and Instagram at @PresidentPat.
• • •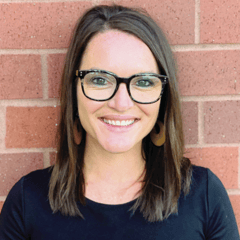 Emily Callahan has taught for nineteen years in the Kansas City, Missouri area. She currently teaches in the Liberty Public Schools, where her daily workshops offer children the gifts of time, choice, response, and community. Emily serves as an instructional leader in her building, and she has presented at numerous local and national conferences. Emily and her students have been featured in several professional books that focus on literacy learning.

Emily is the coauthor of I'm the Kind of Kid Who: Invitations That Support Learner Identity and Agency. Follow Emily on Twitter at @emilyscallahan.
• • •
Heinemann authors draw on their years of classroom experience to create resources focusing on proven student-centered practice while leaving teachers the power to make instructional decisions.
Learn more about Heinemann consulting authors.