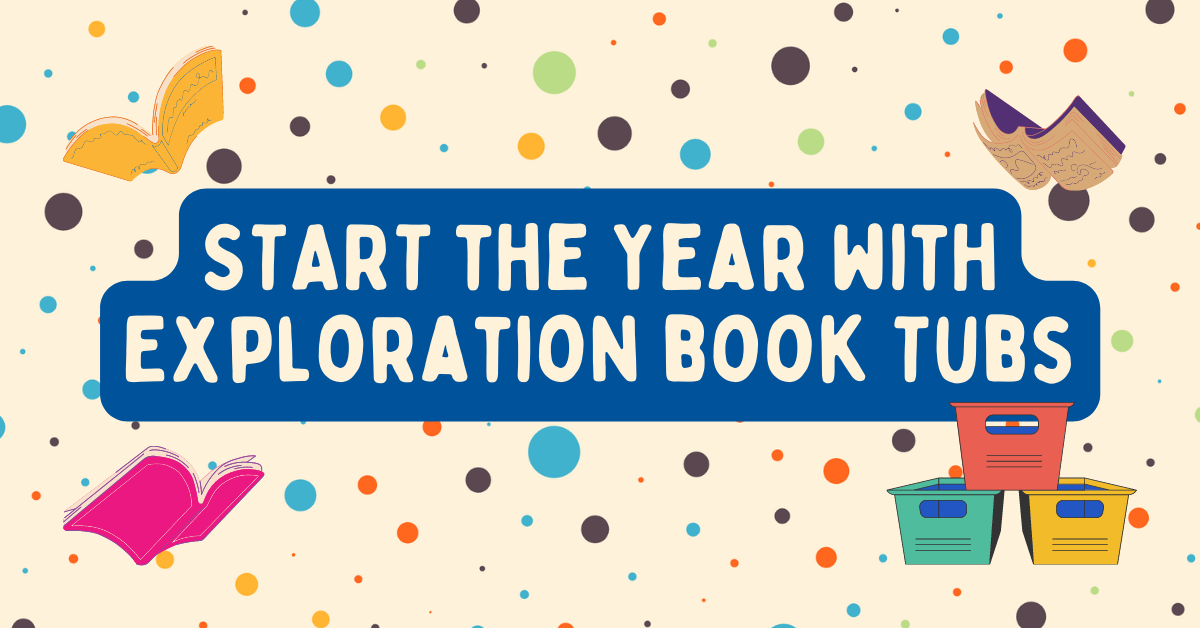 Imagine browsing your way through books at your local library or bookstore with a friend. You've given yourselves the gift of time to skim the pages, looking for something to read that's interesting and new. You quietly chat about books, authors, and more, and the chances are good you leave with at least one or two books you can't wait to read.

Early in the year, children learn about books that are in their classroom (and school) library through exploration—they, too, browse their way through books placed in book tubs at their tables.
"Exploration Tubs" are a selection of books we collect for kids to explore early in the year to find out more about themselves as readers: What kinds of books am I most interested in? Which ones draw me in? Which ones make me happy? We're not concerned about readability right now—this is simply about kids finding out more about the kinds of books they like/ are intrigued by most at this point in time.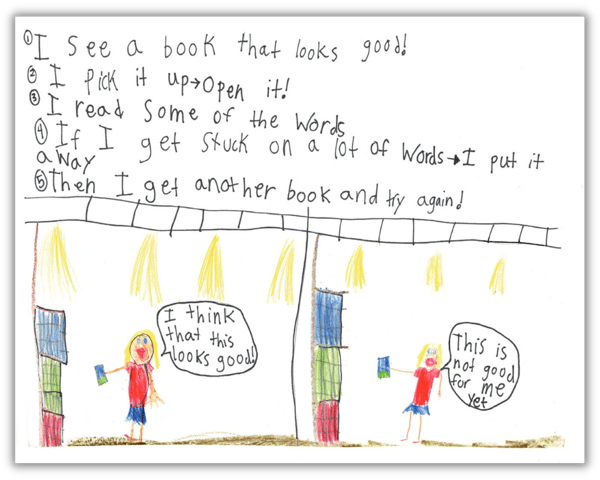 Emily creates five exploration tubs and rotates them each day for five days. Kids skim the pages, read, and reflect on their own and with each other about the books that interest them most, and return them to their tables at the end of independent reading. And throughout the rest of the week, they'll have brand-new tubs of books to explore!
Examples of the kinds of books included in exploration tubs include:
Fiction, like The Proudest Blue, All Are Welcome, and Carmela Full of Wishes
Nonfiction, like Actual Size, Who Would Win? and One Tiny Turtle
Poetry, like Can I Touch Your Hair? Forest Has a Song, and Change Sings
Wordless books, like A Circle of Friends, Another, and The Farmer and the Clown
Graphic novels, like Dog Man, Stunt Boy, in the Meantime, and The Baby-Sitters Club series
Early readers like Elephant and Piggie, Max and Zoe, and Fly Guy
Books that have been read aloud, like The Day You Begin, The Water Protectors, Lubna and Pebble, and Eyes that Kiss at the Corners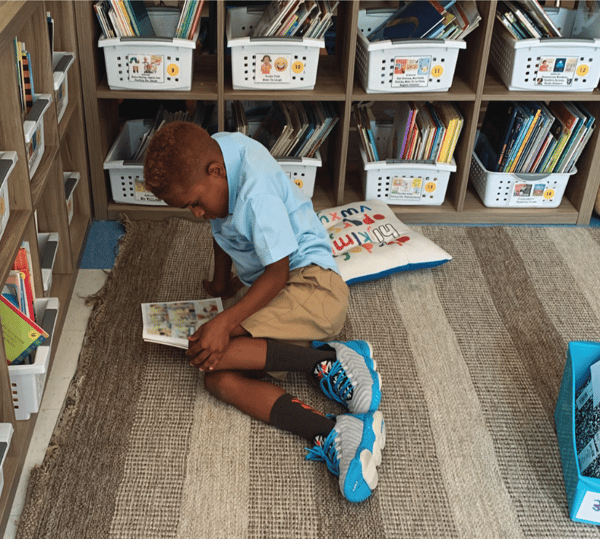 Readers Choose Books They Can and Want to Read
Once kids have learned more about the kinds of books they're interested in, Emily introduces these guiding questions as a way for children to refine their choices even more:
Am I interested in this book?
Can I read most of the words?
Do I understand most of the ideas?
Does this book give me something to think and talk about?
The questions are posted on the wall for easy reference, and small takeaway copies are available to any child who needs one.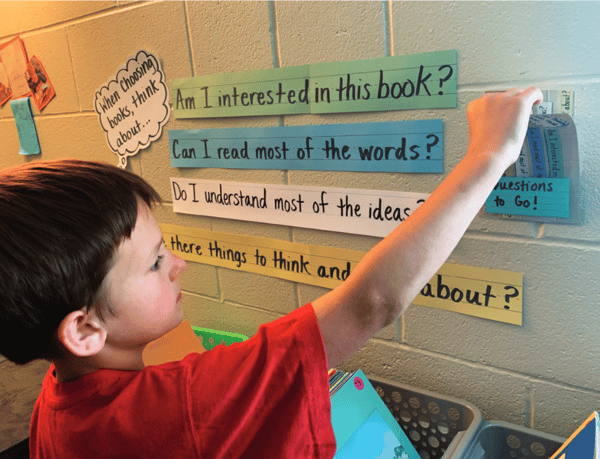 👉 Browse more blogs featuring this title


The blog above was adapted from
"I'm the Kind of Kid Who…,"
Chapter Six: What If You Could Choose to Learn More About Yourself as a Reader? by Debbie Miller and Emily Callahan.