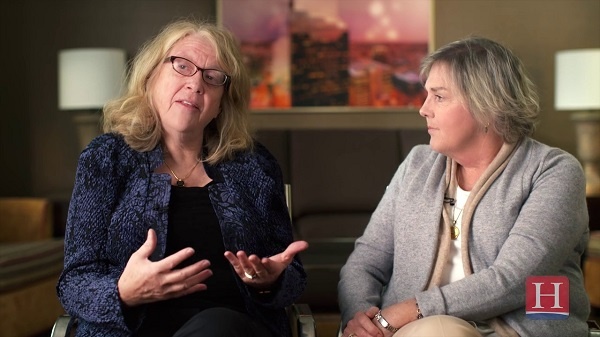 In this video blog, coauthors Stephanie Harvey and Anne Goudvis share how The Comprehension Toolkit helps make thinking visible and audible in the classroom.
Through practice, students in Toolkit classrooms make the comprehension strategies "their own" by sharing their work with a partner, jotting their thinking down in notes and saying what's on their mind. All of this helps educators with assessment because the learning—which is visible and audible—is very clear.
The Comprehension Toolkit Series from Stephanie Harvey and Anne Goudvis has all of the language, teaching moves, and re-usable resources to build students' reading comprehension in ways that are visible and audible.
♦ ♦ ♦ ♦
Anne Goudvis and Stephanie Harvey have enjoyed a fifteen-year collaboration in education as authors and staff developers. They are coauthors of Heinemann's curricular resource series The Comprehension Toolkit.