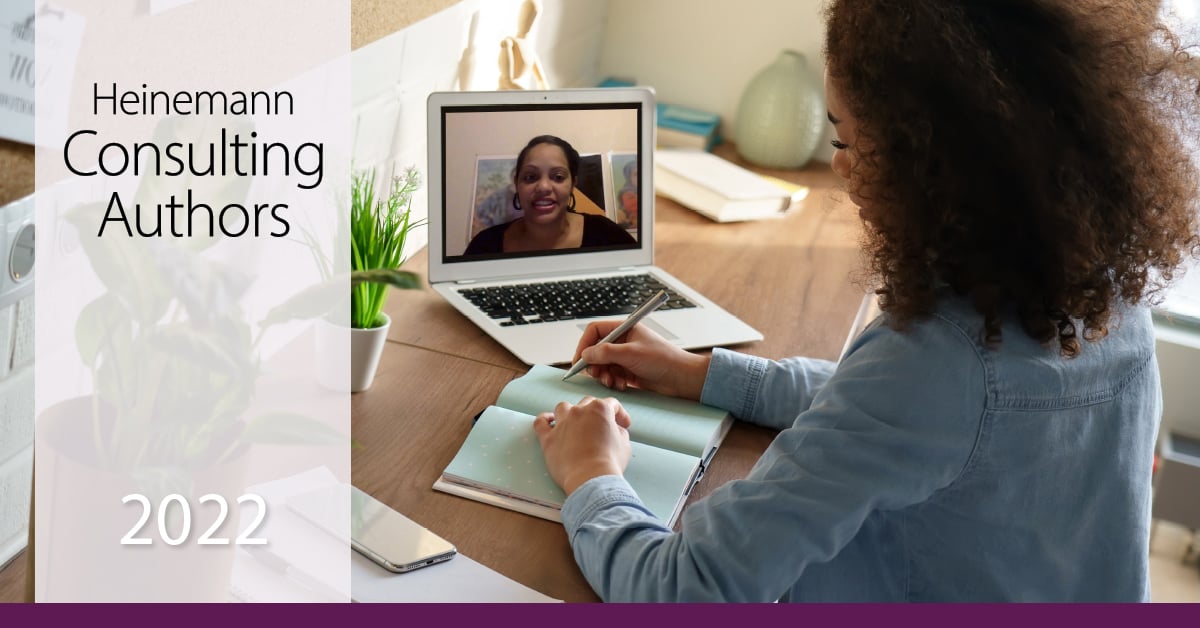 What does it look like to have an expert consultant meet with your entire school or large segment of a district to help move you move forward?
More than 50 Heinemann authors are available to deliver short-term or long-term consulting, coaching, or online keynote presentation—virtually and in person (when it is safe to do so). Our PD Services specialists are skilled to help you efficiently identify the right author for your needs, so you can meet your PD goals on a productive and timely basis.
Throughout the year, we will highlight a few consulting authors to introduce you to the wide range of expertise available. Use the buttons to learn more about each of these experts and visit our main page to browse all of Heinemann's current Consulting Authors. Additional internationally noted Heinemann authors will join this line-up throughout the year.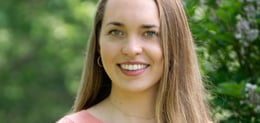 Brittany Collins (@brcollins) is an author, educator, and curriculum designer dedicated to supporting teacher and student social and emotional wellbeing, especially in times of adversity. Her work explores the impacts of grief, loss, and trauma in the school system, as well as how innovative pedagogies—from inquiry-based learning to identity development curricula—can create conditions supportive of all learners. Brittany's most recent book is Learning from Loss: A Trauma-Informed Approach to Supporting Grieving Students. Brittany's speaking topics include:
Grief-responsive teaching (navigating loss and grief in the learning environment)
Trauma-informed, healing-centered education
Social-emotional learning
Student and teacher wellbeing/stress management
Vicarious trauma
Adolescent identity development curricula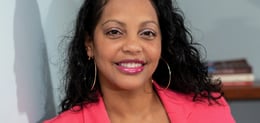 Lorena Escoto Germán (@nenagerman) is a two-time nationally awarded Dominican American educator focused on antiracist and antibias education. Lorena is the author of Textured Teaching: A Framework for Culturally Sustaining Practices, introducing a research-based framework for curriculum and lesson development focused on social justice. She works with schools on topics such as:
Building foundations for antibias and antiracist teaching and learning
Designing curriculum for high engagement, rigor, skill development, with social justice-related content through research-based framework
Incorporating innovative and dynamic teaching through student-driven practices
Developing classroom culture for and about positive social transformation
Strategizing with students for meaningful and social issue-focused, project-based learning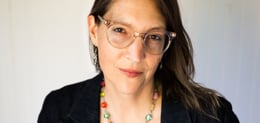 Sarah M. Zerwin (@SarahZerwin) is a is a high school English teacher at Fairview High School in Boulder, Colorado and the author of Point-Less: An English Teacher's Guide to More Meaningful Grading. With more than 20 years in the classroom, she has taught high school in a variety of settings as well as methods courses to college students. Topics of expertise she can bring to your school are:
Navigating writing workshop and/or reading workshop in the high school classroom
Grading more meaningfully in the secondary language arts classroom without points
Sorting through standards and curriculum expectations to craft a clear, narrow focus for instruction and assessment in your classroom
Getting out of your students' way so they can do the most authentic, meaningful work possible
View previously highlighted authors here.