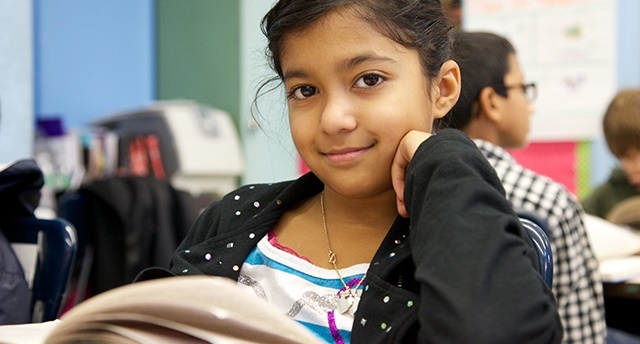 The new Units of Study for Teaching Reading, K–5, by Lucy Calkins and colleagues from the Teachers College Reading and Writing Project, is on its way to the printer and soon to be in your hands. This groundbreaking new series comes at a crucial juncture in education, as students and teachers are held to increasingly high standards with increasingly high stakes.
As the ways in which students are expected to think and learn change, all students, not just the elite, need reading instruction that will prepare them for a future in which they'll need to be flexible, innovative thinkers able to transfer knowledge to new situations. And yet, racing faster and covering more is not the answer. A one-size-fits-all approach will not do. We need to catch our breath and pause long enough to think, to remember, to research, and to make informed choices.
Too often, practical, nuts-and-bolts instruction is divorced from academic theory. Too often, teachers need to choose between books that embrace new standards and books that are grounded in real classrooms. In the Units of Study for Teaching Reading and its sister series, Units of Study in Opinion, Information, and Narrative Writing, Lucy and her co-authors weave theory and practice together in a new way.
Lucy and her coauthors have developed a curriculum you can lean on and adapt.

They show state-of-the-art teaching, convey the logic and information on which that teaching is based, and pull the curtain back to reveal the principles that informed the teaching decisions, the alternatives that could have been considered, and the transferable methods that underlie this powerful instruction. Lucy and her coauthors have developed a curriculum you can lean on and adapt, and they've built in the professional development you'll need to develop a deep knowledge of the reading process and of methods for teaching reading.
This curriculum was developed based on decades of teaching and research by Lucy Calkins and her colleagues at the Teachers College Reading and Writing Project, conducted in tens of thousands of schools. It has already given young people throughout the country and the world extraordinary power not only as readers but also as thinkers. When young people are explicitly taught the skills and strategies of proficient reading and are invited to live as richly literate people do, carrying books everywhere, bringing reading into every corner of their lives, the results are dramatic.
Units of Study for Teaching Reading, K–5

Each grade-level set includes four units of study. Each unit includes approximately 18–20 sessions, each representing a day in the reading workshop. Each session contains a minilesson; suggestions for conferences and small-group work; and ideas for mid-workshop teaching and sharing.
Each grade-level kit contains:
The Guide to the Reading Workshop. This book offers a wealth of insights, tips, and theory-based information that gives teachers a broad understanding of reading instruction and helps them use the series' tools at maximum efficiency.
Four units of study providing an equal division between fiction and information reading and a great deal of support for foundational skills.
An assessment system specifically designed to help teachers efficiently gather and analyze data to inform instruction for students at that grade level.
If... Then... Curriculum: Assessment-Based Instruction. This book, containing curricular plans for alternative units of study, helps teachers adjust their curriculum to district or school standards, their personal interests, and their students' needs and interests. It also supports differentiated instruction through small-group work and one-to-one conferring.
Online Resources for Teaching Reading. This treasure chest of additional resources includes a bibliography, student tools, reading logs, short texts, artistic renderings of charts, reproducible checklists, homework, mentor texts, and Web links.
Preprinted sticky notes for creating anchor charts. These notes contain clear visuals and accessible language to support students' independent practice and growing repertoire of strategies.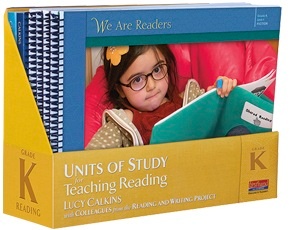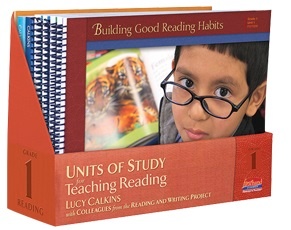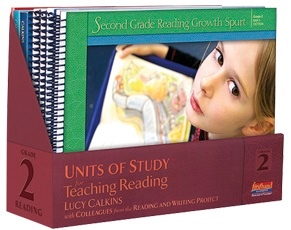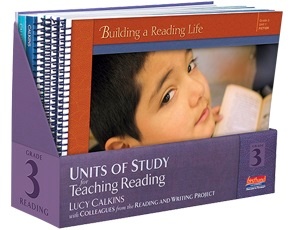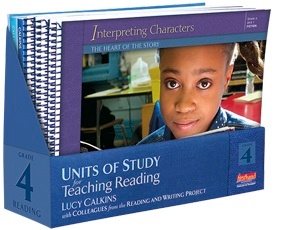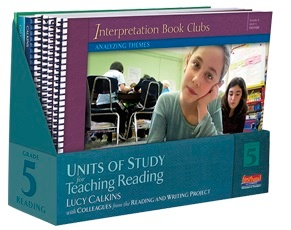 Units of Study for Teaching Reading, K–5 releases late Spring / early Summer 2015. Click here to view the product's web site.