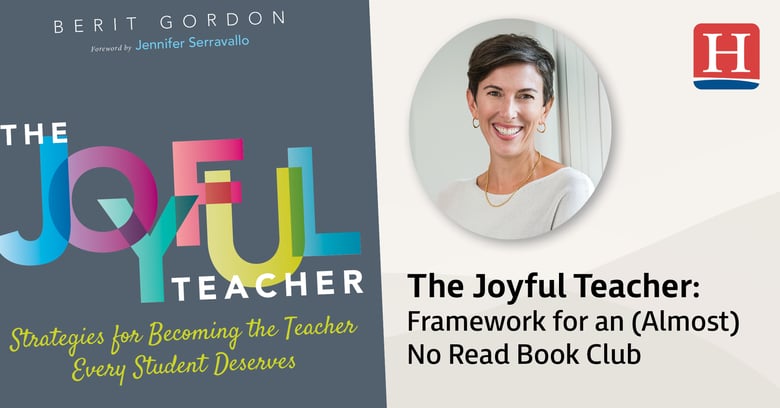 FREE EVENT!
May 23, 2023
4:00 PM - 4:45 PM ET
Take charge to recharge!
We know you need to recharge this summer. In order to do that, we invite you to spend a few moments to take charge of your teacher growth for next year and plan your own (light reading!) summer book club based on The Joyful Teacher by Berit Gordon. In this forty-five-minute, free event, Berit will walk you through how to use her book most efficiently to make a goal-oriented, "I've got this" plan for next fall.

With the tools in Berit's book, The Joyful Teacher, and her personal guidance on how to use them you can reflect on your year, identify some areas for growth, and then put the book on the shelf and come back to those sticky notes in August!
Access the free, downloadable "Just Right Goals Checklist" when you register.
Can't make it to the live event, no problem. We will record this event and you will have access for 30 days.
Learn more about Berit at her web site here: https://www.beritgordon.com
Check out The Joyful Teacher here: https://www.heinemann.com/products/e11829.aspx