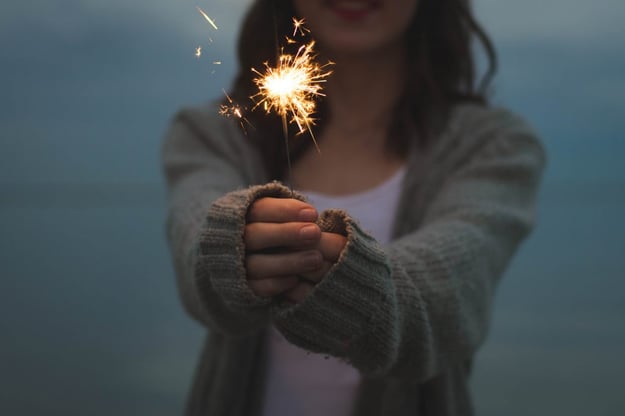 ---
Teacher burnout is a growing concern in education. We are being asked to do more than have in the past with fewer resources than we need. The public narrative around teaching is that we should be doing things for the sake of the children, that if we cared about children, we wouldn't be selfish and put our needs first.
Hogwash. Put the oxygen mask on yourself first or you won't have the energy or ability to help anyone else. We hear this every time we get an airplane, but we forget to apply it to the rest of our lives.
First, let's consider what we are being told: that self-sacrifice is not only a good thing, it's an expected thing. We are offered Hollywood role models of teachers who go it alone, sacrificing marriages and a teaching career along the way. My very smart Heinemann editor, Tobey, pointed out in a discussion once that the problem with these narratives is that is foregrounds the teacher's narrative over the students' narratives. While the audience may see what is happening in students' lives outside the classroom, the teacher can only see the potential of the students and will stop at nothing to achieve it. We see this over and over, and it often embeds a white savior complex, making it extra distasteful. Robin Williams made a career out of playing iconoclasts who lose their families and jobs in the wake of righteousness. Except in Dead Poets Society, there's another way to consider this. What if rather than sacrificing his career, he had made some adjustments and stuck it out, stayed to help those students through their challenges? There's real power in tempering goals to help more students in the long run. He doesn't argue for his individual students' needs as much as his own beliefs of what they need. This isn't entirely healthy, and yet, we are expected to do exactly this. It's not a coincidence that most of these movies about teachers end with the teacher leaving the classroom because the system just won't bend to them. But for those of us in this for the long haul making a career out of teaching, we need healthier ways to think about how we construct our lives inside and outside the classroom.
Researcher Doris A. Santoro defines the current crisis as the "demoralization" of teachers. Santoro argues that burnout implies that teachers have not allocated their personal resources properly, that they are to blame for not being able to handle the workload. Instead, she argues that it is the systematic divorcing of teachers from the moral rewards of teaching, including doing what is best for students by choosing appropriate assessments and texts, that is demoralizing teachers. The system itself, she argues, is broken.
This is not to say that for some, leaving the current teaching context is avoidable. Some will consider their options and realize that they need to retire or seek employment elsewhere, and this is a valid conclusion. But it is not the only conclusion.
Self-care is important. We do not get gold stars for being martyrs. Putting limits on your time outside work hours is reasonable. For example, I no longer push my school email to my phone so that I'm reflexively looking at it every time I refresh my mail. Do I sometimes miss a memo that goes out after hours about the next day? Sure. But it's a small price to pay for having that headspace back to think about my family or myself. I make an effort to get outside and walk regularly in the afternoons and evenings. I brew a lot of looseleaf tea and sit with a cup and think about what else is going on in my life.
I wrote Take Charge of Your Teaching Evaluation to help people tell their story and reclaim their voice, but I also wrote it to help others who, like me, will allow their perfectionism to be confused with professionalism and take up every spare moment. By providing a framework for considering my practice, I've given myself less to worry about. I'm not forgetting anything: my time is focused on my students when I'm working on school work, but now I can also feel like I've completed that task and can shift into focusing on my own life, too.
When I take time for myself, I'm more relaxed and happier. The world is hard enough. If I can give my students the gift of my best, more relaxed, happiest self, why would I do any different?
• • •
We know this time of year can be difficult for many classroom teachers. We've pulled together some of our best resources to help you beat the burnout and made them available to you and your fellow teachers at Heinemann.com/burnout. Don't burn out, ignite!
• • •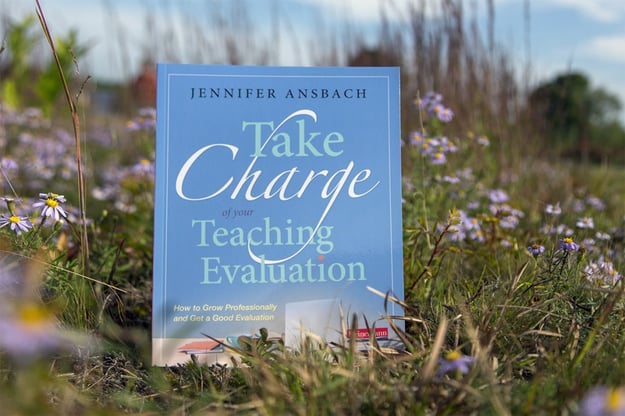 ---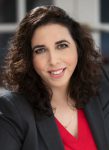 Jennifer Ansbach (@JenAnsbach) was told by nationally prominent educator, Jim Burke, "if you were any more reflective, you'd be a mirror." A National Board Certified™ English teacher, Jen works in a continuous cycle of professional improvement: identifying students' needs, improving her practice, finding applicable PD, and documenting her work. She also supports other teachers' professional journeys by serving on her local and district PD committees and as her local union's PD chair. She hopes that Take Charge of Your Teacher Evaluationwill help teachers overcome the feeling of powerlessness that evaluations create and finally be recognized for the effectiveness of their daily practice.