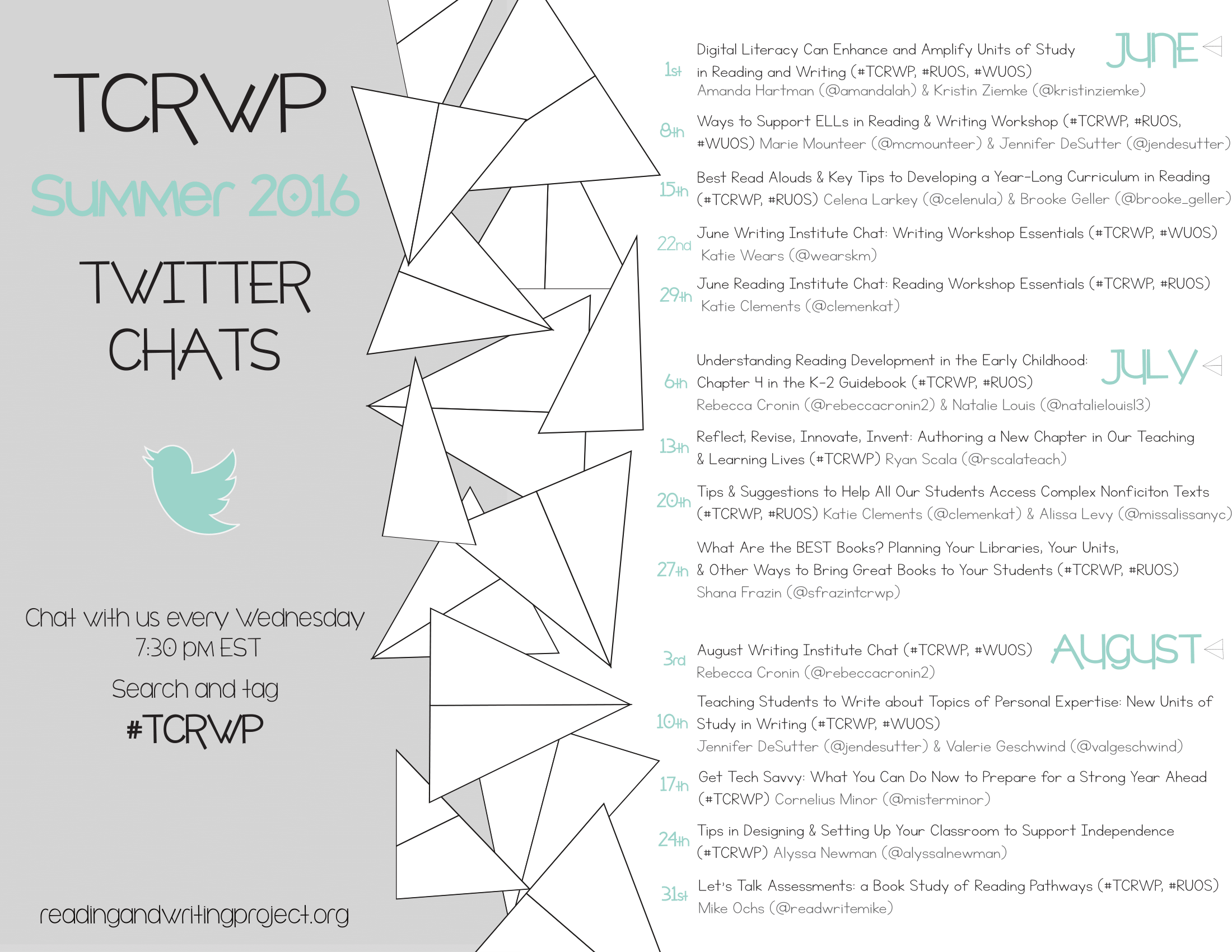 See below for the full transcript of the chat
by Anna Gratz Cockerille
The Consortium for School Networking (CoSN) recently released the results of a fascinating survey on technology trends in education. For the past four years, CoSN has surveyed IT leaders in K–12 schools across the United States in an attempt to better understand the growing and crucial field that is school information technology. The survey posed questions on topics such as challenges, budgets, and priorities.
Some really interesting implications from the results:
Schools more than ever are digitizing their instructional materials. Most IT leaders expected that 50% of their schools' materials would be digital in the next three years.
Most schools (close to 90%) allow students to use their personal devices in class for instructional purposes.
Technology's use in the classroom has shifted focus away from assessment readiness. This year, assessment readiness was not listed as one of the IT leaders' top priorities. What the leaders listed as more important is that students can access technology quickly and easily.
One thing these results make clear: in classrooms across the nation, technology is more and more an integral part of the learning. In Units of Study classrooms, incorporating technology tools can enhance students' learning in powerful ways. Imagine the following:
Kindergarten and first grade students using iPads to narrate their sketches during a small moment writing workshop.
Fourth and fifth grade students using smartphones to conduct quick, on-the-fly research as they compose information pieces.
Middle school students sharing digital annotations via a reader app to prepare for a book club.
At the following #TCRWP Twitter chat, the community will tackle this meaty topic, and there could not be a better set of moderators than Amanda Hartman and Kristin Ziemke.
Amanda Hartman is the Deputy Director for Primary Literacy at the Reading and Writing Project. She has led the charge helping the Project to use technology tools to better support teachers. She spearheaded the creation of the TCRWP Twitter chats. She founded the Units of Study Facebook groups that now boast thousands of members. She supports teachers every day in integrating and embracing technology tools to enhance their students' learning.
Kristin Ziemke, a teacher and learning innovation specialist for the Big Shoulders Fund in Chicago, is an absolute powerhouse when it comes to technology in education. Her focus is on showing teachers how to pair best practices in instruction with digital tools to transform students' learning. She is the coauthor of Amplify: Digital Teaching and Learning in the K-6 Classroom and coauthor of Connecting Comprehension and Technology. She's even been on Oprah!
If you are interested in ways to enhance your literacy instruction with digital tools, you won't want to miss this chat.
Each Wednesday night at 7:30 p.m. ET, The Teacher's College Reading and Writing Project hosts a Twitter chat using the hashtag #TCRWP. Join @amandalah and @kristinziemke to chat about ways digital literacy can enhance and amplify Units of Study tomorrow evening.
♦ ♦ ♦ ♦
Anna Cockerille is a staff developer, literacy coach, and writer based in New York City. She has taught in K–8 classrooms all over the world in places such as Sydney, Australia; San Pedro Sula, Honduras; and Auckland, New Zealand. Anna has been a staff developer for the Teachers College Reading and Writing Project at Columbia University (TCRWP) and an adjunct instructor for the Literacy Specialist Program at Teachers College. She writes at Two Writing Teachers.
Not on Twitter? New to Twitter? Take Heinemann's free Twitter for Educators course here.