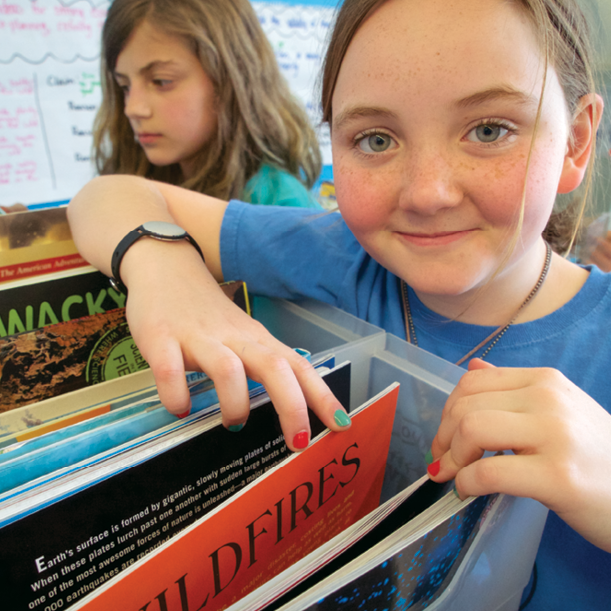 Written by Anna Gratz Cockerille
Building a strong workshop practice is similar to building a house. Doing it successfully takes expertise, patience, foresight, flexibility, and, of course, the right tools. Having an arsenal of resources to draw upon, in minilessons and in conferences and small groups, is key when you need to teach on your feet, reflexively and quickly meeting the needs of a range of students.
Just as no two teachers are the same, and no two groups of students are the same, so must teachers' toolkits be varied, personalized by the teacher and set up to best support the teachers' current group. A toolkit might be a binder filled with text samples and checklists, or it might be a digital toolkit filled with resources available at the touch of a button. A toolkit's mode of delivery is far less important than its usability and connection to students' needs. However you decide to store your teaching toolkit, digitally or in a good, old-fashioned binder, here are some tips for its organization and development.
Consider organizing your tools by genre. Writing units emphasize one of the three genres: opinion/argument, informational, or narrative. Reading units either support fiction reading or nonfiction reading. Although we give units within these categories different names, the skills that students are working on are similar. For example, it might be helpful to be able to flip to the narrative writing section of your unit for both a personal narrative unit or a fantasy unit, where you'll have checklists of skills and writing samples.
Begin each section of your toolkit with the learning progression or checklist you will use to study students' work. Having a learning progression at the ready supports teaching on the fly, reminding you of essential larger goals and the smaller steps students need to take to reach them.
Consider categories of goals as a further way to organize your tools. In addition to organizing your larger categories by genre, you might consider sub-categories organized by the things students need to work on most. For example, you might have a section called "Elaboration Techniques" tucked inside your narrative writing section, in which you include samples of beautiful, varied elaboration, and bits of writing students can work on improving before they try the work in their own writing.
Include a wide variety of tools. Some tools may work well for some students, others not as much. Many students need to practice a skill or strategy multiple times and in multiple ways before their learning transfers. Consider including any or all of the following: learning progressions or checklists, sample student work, teacher demonstration writing, mini-versions of classroom charts, and published mentor texts
These suggestions are just the beginning. At this week's Twitter chat, Brooke Geller, Anna Sheehan, and Cindy Williams will share a wealth of information on how you can begin or add to your toolkit to craft your most imaginative, supportive, flexible toolkit yet. We would also love to hear about resources that work especially well for you in your toolkits. Photos are always welcome!
---
---
Each Wednesday night at 7:30pm eastern, The Teacher's College Reading and Writing Project hosts a Twitter chat using the hashtag #TCRWP. Join @brooke_geller, @AnnaSheehan627, & @cwilliamsark to chat about using tools to support your teaching and your students' independence tomorrow evening.

♦ ♦ ♦ ♦

Not on Twitter? Take Heinemann's free Twitter for Educators course here.

---
---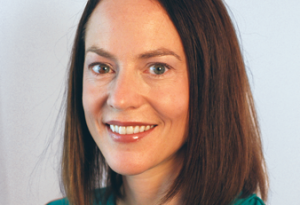 Anna Gratz Cockerille, Coauthor of Bringing History to Life (Grade 4) in the Units of Study for Teaching Writing Series.
Anna was a teacher and a literacy coach in New York City and in Sydney, Australia, and later became a Staff Developer and Writer at TCRWP. She served as an adjunct instructor in the Literacy Specialist Program at Teachers College, and taught at several TCRWP institutes, including the Content Literacy Institute, where she helped participants bring strong literacy instruction into social studies classrooms. Anna also has been a researcher for Lucy Calkins, contributing especially to Pathways to the Common Core: Accelerating Achievement (Heinemann 2012), and Navigating Nonfiction in the Units of Study for Teaching Reading, Grades 3–5 series (Heinemann 2010). Most recently, Anna served as an editor for the Units of Study for Teaching Reading, K–5 series.