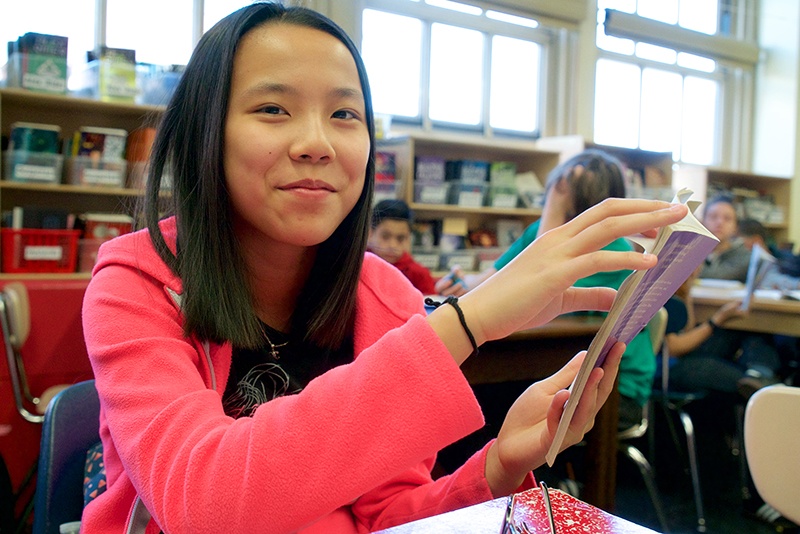 Written by Anna Cockerille​​
First, what are graphic novels? They are any type of novel written in a comic book style, that is, they are designed with a combination of pictures and words set in a story sequence. They come in a wide range of levels and genres, and are captivating more readers than ever. There are humorous, realistic novels, like Diary of a Wimpy Kid and Captain Underpants. There are mysteries, like The Invention of Hugo Cabret. There are historical fiction reads, like Maus. And there are fascinating hybrids, like Bayou, a historical fiction/fantasy blend.
Often, graphic novels are more sophisticated than they first appear. Case in point: The Diary of a Wimpy Kid books are a guided reading level R, which puts them at around a middle-of-the-year fourth grade level. Graphic novels may not have as many words as a traditional novel, but they still have all of the complex structures (and sometimes more) characteristic of higher-level books, such as: shifts back and forth in time, many characters to follow and minor characters that matter, changes in setting, foreshadowing. At times, they require more inference work than traditional novels, because they have less narration and more of the story told through dialogue and of course, pictures.
One of the beautiful things, then, about graphic novels is that they provide readers who might not be able to tackle higher-levels of text an inroad for high-level thinking work. This is particularly important for reluctant readers, English language learners, and students with special needs. For example, graphic novels can be a real benefit to autistic children, to help them to understand emotional subtext they might miss in traditional novels.
Of course, if you teach Units of Study in Reading, you'll have some decisions to make when it comes to integrating graphic novels into your workshop. You'll need to consider, for example, how to integrate them into your classroom library. You could tuck them in according to their genre or level, or you could group all of the graphic novels together. You'll also need to consider whether to highlight them, especially in any particular unit. Perhaps you'll add on a bend that focuses specifically on graphic novels inside a fiction unit. Or perhaps you'll channel certain readers toward them at different times across the year, and then you'll tailor your conferring to support their work.
This week, staff developer and graphic novel enthusiast Eric Hand will lead the @TCRWP Twitter chat on ways to help kids to get to their best work in and with graphic novels. He'll help participants think through the above considerations, and more. We'd love to hear your questions, your book suggestions, and your ideas for how graphic novels work best in a reading workshop classroom.
♦ ♦ ♦ ♦

Each Wednesday night at 7:30pm eastern, The Teacher's College Reading and Writing Project hosts a Twitter chat using the hashtag #TCRWP. Join @eric_hand_TC to chat about helping students read graphic novels well.

♦ ♦ ♦ ♦

Not on Twitter? Take Heinemann's free Twitter for Educators course here.

---
---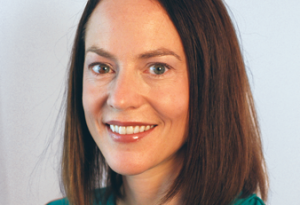 Anna Cockerille, Coauthor of Bringing History to Life (Grade 4) in the Units of Study for Teaching Writing Series.
Anna was a teacher and a literacy coach in New York City and in Sydney, Australia, and later became a Staff Developer and Writer at TCRWP. She served as an adjunct instructor in the Literacy Specialist Program at Teachers College, and taught at several TCRWP institutes, including the Content Literacy Institute, where she helped participants bring strong literacy instruction into social studies classrooms. Anna also has been a researcher for Lucy Calkins, contributing especially to Pathways to the Common Core: Accelerating Achievement (Heinemann 2012), and Navigating Nonfiction in the Units of Study for Teaching Reading, Grades 3–5 series (Heinemann 2010). Most recently, Anna served as an editor for the Units of Study for Teaching Reading, K–5 series.