This is the second week of the Heinemann Summer Sessions. Welcome! Each week throughout the summer, we will feature an article, video clip, or new professional book chapter from the Heinemann Digital Library on the topic of student engagement. Today, we look at a video clip from Steve Leinwand's "Making Math More Far More Accessible to Our Students" Digital Campus course.
"When we are searching for interesting and thought-provoking contexts from which to build effective mathematics lessons, there is rarely a better place to turn than the worlds of data and measurement. Measurement is pervasive in our lives, and asking questions like "How big?" "How far?" "How much?" and "How many?" helps make measurement an ongoing part of daily instruction and the entry point for a large part of the curriculum." From "Making Math Far More Accessible to Our Students" by Steve Leinwand, Heinemann Digital Campus Course, 2014.
In this clip, Steve Leinwand, author of Accessible Mathematics, models how presenting a high-interest topic immediately draws students into the context before the numbers are even revealed. Listen to how he ignites student participation by prompting them to ask questions about the presented fact.
As you watch this video and share the link with your colleagues, think about and discuss what makes this activity and topic so engaging to students? Can you think of other topics that might be equally engaging for your students? We look forward to hearing your thoughts. Enjoy the video clip!
Thanks for reporting a problem. We'll attach technical data about this session to help us figure out the issue. Which of these best describes the problem?
Any other details or context?
message
Please share your thoughts using #summerplc and be sure to follow @HeinemannPD, @HeinemannPub and @steve_leinwand on Twitter. You can also join the official Summer Sessions Facebook Group.
⇔ ⇔ ⇔ ⇔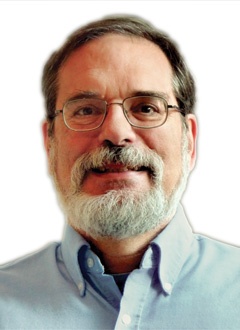 Steve Leinwand is the author of the bestselling Heinemann titles Accessible Mathematics: Ten Instructional Shifts That Raise Student Achievement and of Sensible Mathematics: A Guide for School Leaders in the Era of Common Core State Standards. He is Principal Research Analyst at the American Institutes for Research in Washington, D.C., where he supports a range of mathematics education initiatives and research. Steve served as Mathematics Supervisor in the Connecticut Department of Education for twenty-two years and is a former president of the National Council of Supervisors of Mathematics.
Sign up below to receive updates about our free online professional learning community—Heinemann Summer Sessions 2015!
♦ ♦ ♦ ♦
All Summer Sessions PLC content is also available within the Heinemann Digital Library. For year-round access to dozens of additional professional books, articles and classroom video examples, we encourage you to subscribe to our Digital Library.