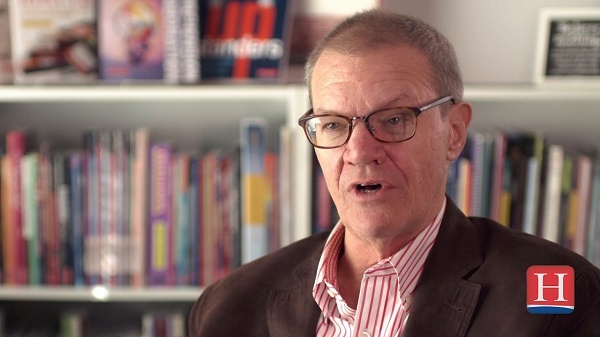 In the new and revised edition of Comprehension and Collaboration, Stephanie Harvey and Harvey "Smokey" Daniels share inquiry units of increasing richness with all the teaching and planning resources you need.
In today's blog, coauthor Smokey explains how to prepare students for small group work. Small group work is not innate, and Steph and Smokey provide strategies for students to lead up to skilled social interactions. Watch Smokey below as he explains more:
Thanks for reporting a problem. We'll attach technical data about this session to help us figure out the issue. Which of these best describes the problem?
Any other details or context?
message
With all this experience, you know plenty about what makes small groups operate effectively—and also how they can become distracted, ineffective, or dysfunctional. So, what are some of the things that can wreck a small group, grind its work to a halt, and send everyone off with a bad attitude? Do any of these problems sound familiar?
People who talk all the time and dominate everything
People who never speak up and let everyone else do the work
People who always show up late and unprepared
People who must have it their own way
People who are rude and put others down
People who never listen and just wait for the next turn to talk
People who don't follow through on their commitments to the group
People who always get off topic and distract everyone from the work
But small groups do work when the members share a repertoire of strategies that help them operate effectively. Just as with the comprehension strategies, we proficient adult collaborators have specific social skills that we depend upon, mostly unconsciously and automatically.
♦ ♦ ♦ ♦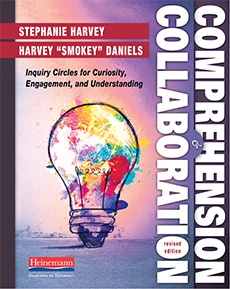 Comprehension and Collaboration, Revised Edition ships in late June. Get pre-publication savings with coupon code CANDC2.
Stephanie Harvey has spent her career teaching and learning about reading and writing. Harvey "Smokey" Daniels has been a city and suburban classroom teacher and a college professor, and now works as a national consultant and author on literacy education.
Click here to view our official page for Comprehension and Collaboration, Revised Edition