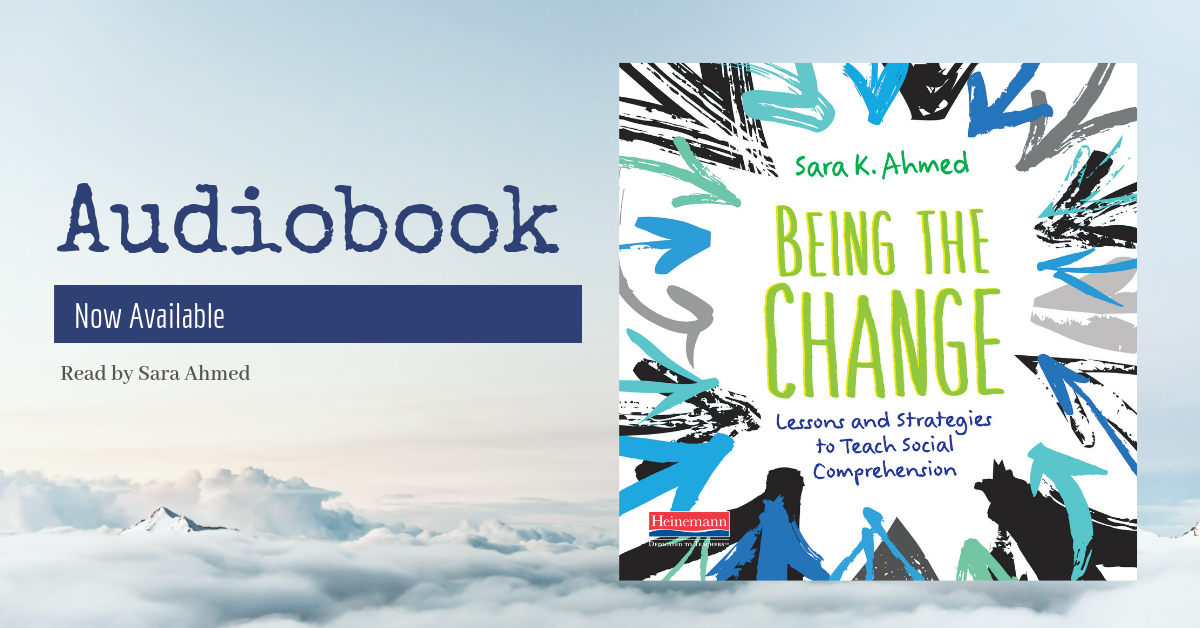 Heinemann is proud to introduce another installation in our growing line of audiobooks, Being the Change: Lessons and Strategies to Teach Social Comprehension by Sara K. Ahmed.
Being the Change is based on the idea that people can develop skills and habits to serve them in the comprehension of social issues. The audiobook, read by Sara K. Ahmed, identifies and unpacks the skills of social comprehension, providing teachers with tools and activities that help students make sense of themselves and the world as they navigate relevant topics in today's society.
Check out a preview of the audiobook:
---
---
As Heinemann continues to grow in the audiobook world, more audiobook retailers (including libraries) will be added in the coming weeks. Stay tuned for more audiobook options from Heinemann, coming later this year!
…
Check out our audiobook page! Have a suggestion? Let us know at: audiobooks@heinemann.com