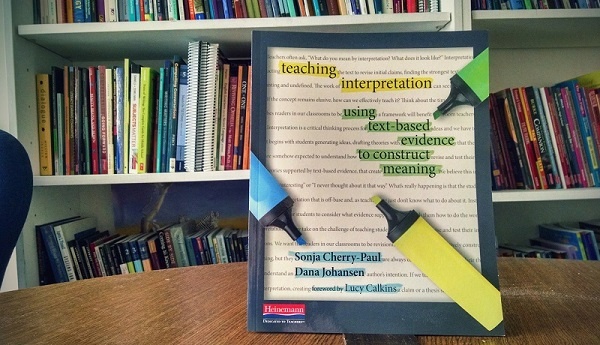 In today's blog, Sonja Cherry-Paul and Dana Johansen, coauthors of Teaching Interpretation, remove the abstractions from close reading to make it easier and more approachable for students.
Reading Detectives

Close reading is the work readers do when the reading is hard. As adults we do this work often. We come across a text that makes us pause, reread, and think from multiple angles. We may do this work when we are reading an article, looking at artwork in a gallery, or stopping to read a parking sign. We often ask ourselves questions such as, "What is this text saying?" and, "Are there multiple interpretations of this text?"
As teachers, we know that helping our students learn to read closely can be challenging at times because this work can be abstract. In order to make it concrete and accessible for all students, we like to think of close reading as the work detectives do. Detectives make observations, ask questions, and analyze evidence. These are skills we are hoping to instill in our students when they do close reading. Encouraging students to think about the work they do during close reading as detective work helps make this reading concrete instead of abstract. The following are five ways you can approach the teaching of close reading like a detective.
1. Make observations

Close reading involves making observations about the text during initial and subsequent readings of the text. What type of text is this? Are there any text structures or features? What are students' reactions and impressions about the text?
2. Ask questions

Asking questions is a critical component of close reading. Encourage students to explore what they do not understand and what they would like to know.
3. Use magnifying lenses

Help students understand that while they are asking questions they should reread the text with that question or lens in mind. (It's great to have a magnifying lens handy when teaching this! Students love the visual!)
4. Collect evidence

While students are reading with a particular question or lens in mind, they should look for text evidence that supports or contradicts their ideas. Gathering and weighing evidence is an important component of close reading, as it helps students strengthen their claims and answer their questions.
5. Fit pieces together

Just like a detective identifies clues that might support their theories about the case, readers combine their observations, questions and evidence to create a fuller understanding of the text. Students may have lingering questions about the text, and this is okay! Learning that texts may be revisited and reread for greater meaning in the future is a fun part of close reading.
♦ ♦ ♦ ♦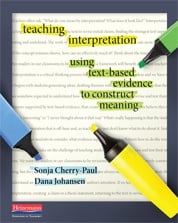 Sonja Cherry-Paul and Dana Johansen are the authors of Teaching Interpretation: Using Text-Based Evidence to Construct Meaning. Together, they run the website LitLearnAct, a collaborative blog for literacy teachers. Follow them on Twitter @LitLearnAct.