Asking children to utilize Common Core close reading skills, such as comparing and contrasting, analyzing characters, and providing evidence to support claims, sounds like a heavy order for young readers. What does this really look like in action?
After reading aloud The Paperbag Princess by Robert Munsch, Mary Ehrenworth pauses to reflect on the main character, Elizabeth. The children listen carefully as she explains to them that as readers, they know there is going to be trouble in the story—but what readers do is pay attention to how characters respond to trouble.
Thanks for reporting a problem. We'll attach technical data about this session to help us figure out the issue. Which of these best describes the problem?
Any other details or context?
message
By sharing how she would feel in Elizabeth's shoes, Mary is modeling for students how to initially make a personal connection with the character. Notice how she prepared them to focus on Elizabeth's reaction to trouble and use that to determine What kind of girl is she?, setting the stage for students to think deeply about character traits, find the evidence to support their choices, and discuss this with their classmates.
♦ ♦ ♦ ♦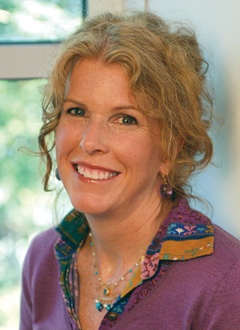 Mary Ehrenworth is coauthor of Pathways to the Common Core (with Lucy Calkins and Christopher Lehman). She is Deputy Director of Middle Schools at the Teachers College Reading and Writing Project, Columbia University. Mary offers support to educators with the Common Core Standards through an online course entitled Harnessing the Common Core Standards to Achieve Higher Levels of Reading and Writing in Your Classroom and School.
♦ ♦ ♦ ♦
Wondering where to connect online? Start by signing up below for Heinemann's Online PLC 2015–16! Each week, we'll share content from the Heinemann Digital Library as food for thought and discussion. Our conversations can occur in comments here on the blog, on Twitter using #OnlinePLC or in our Facebook Group. Looking forward to a year of sharing content, conversation and #OnlinePLC camaraderie!
♦ ♦ ♦ ♦