How often do you catch yourself saying, "There aren't enough hours in the day!" Teaching is the type of profession that makes its way into every minute of our day. Self-care is crucial in order to maintain energy and health so we can be present for our students.
According to researchers Christian Kroll and Sebastian Pokutta, the ideal day would have the 5 key elements shown in the infographic below.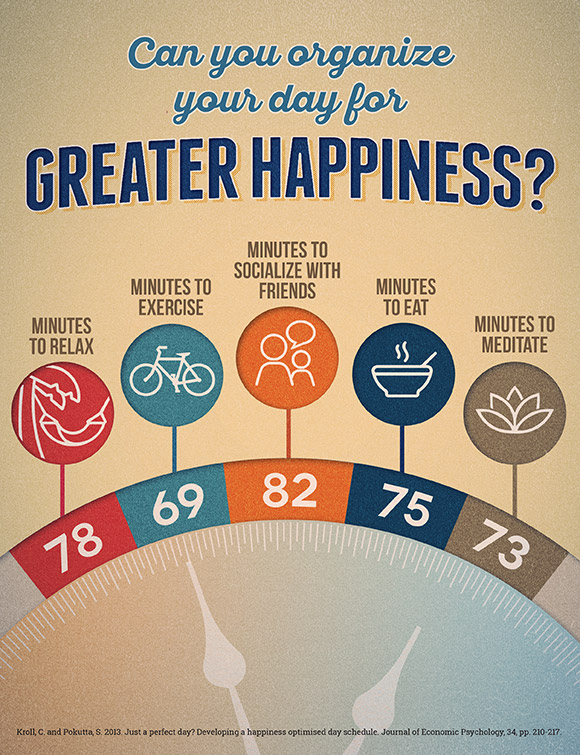 If we allow for 8 hours of sleep, this leaves 9.7 hours for work. While we know a teacher work day cannot be boiled down to one number, reflect on how you might strike more balance in your day.
As we head into the New Year, consider the activities that absorb your time that might be combined or replaced with some of these beneficial elements. Caring for yourself places the best teacher you can be with students that day.

What types of activities seem to eat up your time? How might you reorganize the minutes of your day?
Please share your thoughts in the comments below, on our Facebook group, or on Twitter using #OnlinePLC.
♦ ♦ ♦ ♦
Wondering where to connect online? Start by signing up below for Heinemann's Online PLC! Each week, we'll share content from the Heinemann Digital Library as food for thought and discussion. Our conversations can occur in comments here on the blog, on Twitter using #OnlinePLC or in our Facebook Group. Looking forward to a year of sharing content, conversation and #OnlinePLC camaraderie!
♦ ♦ ♦ ♦
Join the Heinemann Digital Library and receive online access to more than 300 Heinemann resources — all for the price of a single book. Click here to learn more and sign up below to stay connected with our #OnlinePLC.