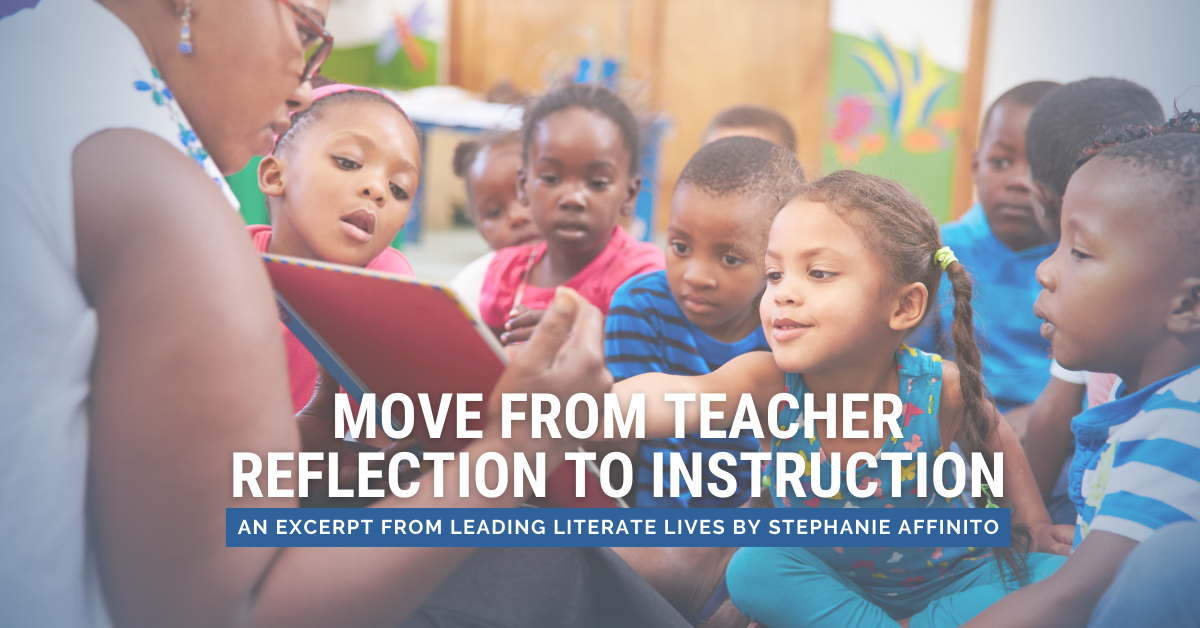 It is only when we approach our classroom through the lens of a learner that we can truly experience what matters most to the minds and hearts of our students. And, upon reflection, we may find that our classroom practices do not reflect what we would advocate for ourselves.
Why is reflection and reflective practice important to our work as teachers? Here
are some important benefits:
Reflection embodies an inquiry approach to teaching and learning and invites teachers to learn from and about their own practices.

Reflection helps teachers think deliberately and intentionally about how their teaching decisions impact student learning.

Regular reflection helps teachers avoid snap, reactive decisions in challenging situations and make thoughtful and intentional decisions instead.

Reflective teachers model mindsets and practices for students, helping them become reflective learners.

Reflection can lead to greater insight of our strengths and needs as teachers, leading to better self-care.

There is no single right way to reflect. You might simply be still with yourself at the end of the day and think inwardly. You might capture your daily thinking in a calendar or agenda. You might write or sketch your thoughts in a journal. You might even record your thinking through photographs, audio clips, or video clips. Regardless of the method, reflecting on our practice helps us make instructional decisions that positively impact students.
In my experience, the most common form of reflection parallels the instructional cycle in the classroom: we celebrate what is going well, think critically about the lessons we learned when things didn't, and choose goals for the future. This kind of instructional reflection brings clarity to our thinking, insight to our instruction, and relevance to our goals as teachers. But, sometimes, it can be difficult to see what is right in front of our eyes but outside of our own experiences and assumptions. Therefore, we must approach reflection through a critically reflective lens (Brookfield 1995): by reflecting both on our experiences as learners and through the lens of our students, we can think more clearly about our practices and the messages they may inadvertently send.
Return to Our Roots as Readers and Writers
Research shows that our learning histories and teaching philosophies influence both our instructional actions within the classroom (Cole and Knowles 2000) and our expectations of students (Dozier 2006), but these influences aren't always conscious or clear. Take a moment to think about how your history as a learner might impact the teaching decisions you make today:
What does independent reading look like and sound like in your classroom? Is your classroom quiet, or is there a hum or buzz? Are students at their seats, or can they roam the room? Can they read freely, or are there particular requirements about book choice and reading response?

What genres of writing do your students gravitate toward? Do they prefer fiction over nonfiction? Do they love or loathe poetry? What does the revision and editing process look like?

How do students share their learning with others? Do they respond to required assignments, or do they have creative freedom to choose a format that works best for them? Do they rely on paper and pencil, or can they use technology to capture their thinking?

What opportunities abound for creative making in your classroom? Do students have the freedom to tinker? Can they explore manipulatives to spark creativity or enhance the learning process? Or are they restricted to a set of curricular resources instead?
Some of our responses to these questions might be the result of school structures, required curriculum, and formal assessments that decide what we privilege in the classroom. But some of our responses might be connected to what we have experienced and prefer as learners. Do you prefer a quiet reading environment and thus prefer the same for your classroom? Do you hang onto the belief that students must write paper drafts before heading to the computer because that is how you write now or wrote best as a student? Intentional reflection around our own histories and lived experiences as learners is essential if we are going to uncover the why behind our practices and acknowledge the role our experiences play in our classrooms. And here are a few ways to do just that. Choose one (or all!) to return to your roots as a learner and explore how your own experiences might impact your current classroom.


Draw Readers and/or Writers
A drawing activity based on Kaback's (2016) informal "draw-a-reader" assessment provides compelling insight into our identities as readers and writers and is a creative way to represent our thinking. Here's how it works:
Draw a quick sketch of what a reader and/or writer is to you. Think about where, how, and why readers read and/or writers write. Think about the ways readers and/or writers look and feel, and make your drawing as detailed as possible. Supplement your drawing with text, writing words and phrases that come to mind when you think about what it means to be a reader and/or writer. Once you've completed your annotated drawing, reflect on the questions posed in Figure 1.1.
Your drawing is sure to change according to the time of year, the initiatives at your school, your personal life, and more. But right now, what did you learn about yourself? How does that help you think about what you need in your reading and writing life?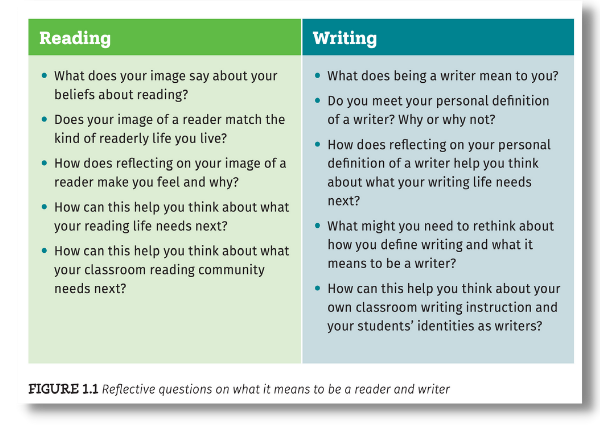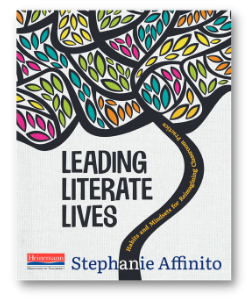 To learn more about Leading Literate Lives visit Heinemann.com.
---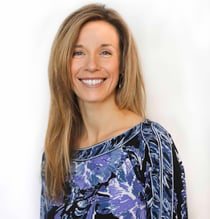 Stephanie Affinito is an educator in the Department of Literacy Teaching and Learning at the University at Albany in New York. She has a deep love of literacy coaching and supporting teachers' learning through technology. Stephanie creates spaces for authentic teacher learning that build expertise, spark professional curiosity and foster intentional reflection to re-imagine teaching and learning for students. She is the author of Literacy Coaching: Teaching and Learning with Digital Tools and Technology and Leading Literate Lives: Habits and Mindsets for Reimagining Classroom Practice. She presents regularly at state and national conferences on literacy coaching, teacher collaboration, and supporting teachers' reading, writing, and learning through innovative technology.
You can connect with her online at stephanieaffinito.com and on Twitter at @AffinitoLit.