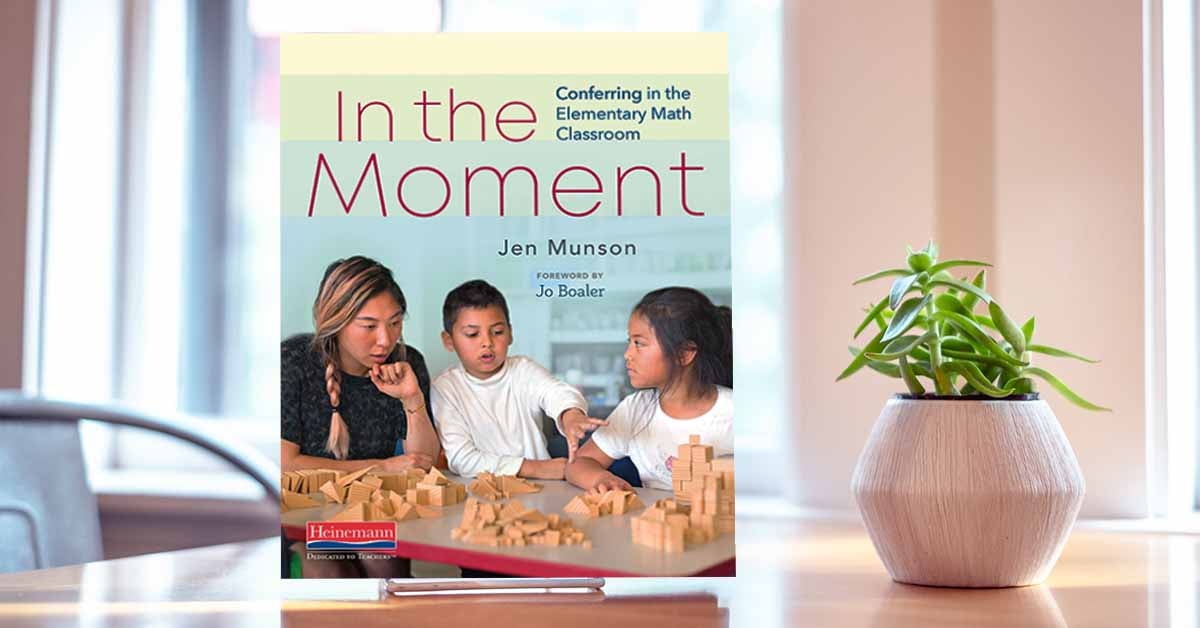 How does a conference work? What do teachers think about? What do they say? A conference is not simply a venue for students to report on their thinking. A conference is a shared opportunity for teachers and students to learn together in the moment.
A math conference uncovers and advances student thinking. In a math conference, teachers always do two critical things:
Elicit student thinking to make it visible.
Nudge student thinking or work forward.
Certainly, every conference is different, but these two elements are always present.
Learning how to confer is difficult because, even though we ask students to make their thinking visible, teachers' thinking often remains invisible. If we listened in on a conference, we could hear the teacher eliciting student thinking and nudging that thinking forward. But what is that teacher thinking about? Noticing involves attending to things that seem important, interpreting those details to give them meaning, and then deciding how to respond.
•••
Learn more about In the Moment at Heinemann.com
---
Jen Munson is a postdoctoral fellow in learning sciences at Northwestern University, a former classroom teacher, and a professional developer who works with teachers and school leaders across the U.S. to develop responsive, equitable mathematics instruction. She is coauthor of the Mindset Mathematics curriculum series.