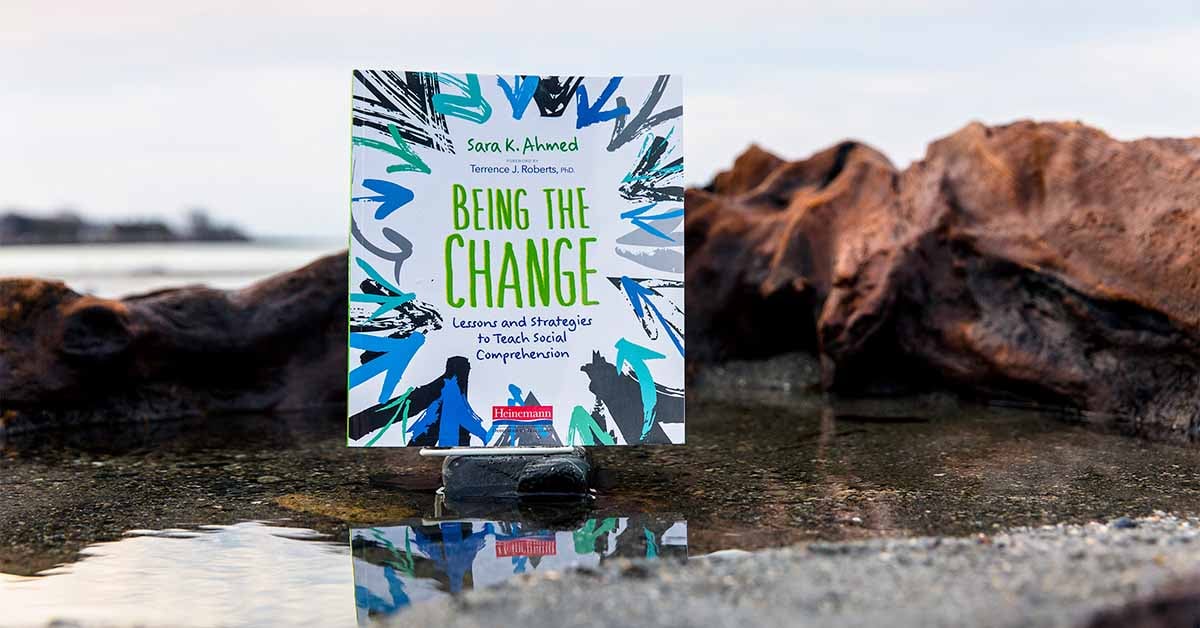 Adapted from Being the Change by Sara Ahmed
The methods we use to ensure peaceful classrooms often involve avoiding difficult conversations and controversial topics. However, if we want kids to learn to comprehend others' identities and perspectives, those identities and perspectives must be shared. To do this productively while also maintaining a safe environment for our kids, we may need to modify our approach.
Remembering that the focus is not just about you gives you permissions to take the pressure off yourself. When we try to empathize by constantly relaying our own experience, we can stop others from sharing, and we miss the opportunity to learn wholly about their experiences. We don't fully listen. Picture this situation: news walks into our classroom -perhaps a pet dying, the loss of a family member, or world news. Immediately, we try to think of ways to connect. But when our empathy statements begin with "I," kids may roll their eyes in anticipation: "Oh man, here comes another story about her."
Our lives as educators are full of rich and diverse experiences, but we cannot possibly have an understanding of every hand that has been dealt to our students. And if a comment arises in class that offends our personal belief system and we fall into the trap of responding ourselves rather than allowing students' truths to be expressed, we are controlling the ownership of the learning. Keeping this general questioning principle in mind can help: What does this mean for you? Not, what does this mean for me? Your strongest superpower in the classroom is kid watching. Make it about what the kids are doing and saying. That is, listen; does just wait to talk.
•••
Learn more about Being the Change on heinemann.com
---
Sara K. Ahmed is currently a literacy coach at NIST International School in Bangkok, Thailand. She has taught in urban, suburban, public, independent, and international schools, where her classrooms were designed to help students consider their own identities and see the humanity in others. Sara is coauthor with Harvey "Smokey" Daniels of Upstanders: How to Engage Middle School Hearts and Minds with Inquiry. She has served on the teacher leadership team for Facing History and Ourselves, an international organization devoted to developing critical thinking and empathy for others. You can find her on Twitter @SaraKAhmed.